07 May 2010
Posted by Lynette
A cement walkway extended from the first flight of stairs across the highway to connect with the river walk on the other side.
The Rules:
Grab the book nearest you. Right now.
Turn to page 56.
Find the fifth sentence.
Post that sentence (plus one or two others if you like) along with these instructions on your blog or (if you do not have your own blog) in the comments section of this blog.
Post a link along with your post back to this blog.
Don't dig for your favorite book, the coolest, the most intellectual. Use the CLOSEST.
So what are your reading? Can't wait to see you're comments!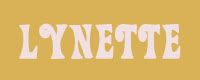 Labels:
Misc.
ALL ABOUT ME!
Lynette

Mother, wife, aspiring romance writer, blogger, Army vet, book addict
View my complete profile

Blog Rating
Created by OnePlusYou - Free Dating Site

I LOVE THESE BLOGS