25 August 2010
Posted by Lynette
Book Title: BURNING UP
Author Name: Angela Knight, Nalini Singh, Virginia Kantra, Meljean Brook
ISBN #: 978-0-425-23595-9
Publisher Name: Berkley Sensation
Date Released: August 2010
Genre: Paranormal/Anthology
Book Format: Print/Mass Market Paperback
Retail Price: $7.99
Pages: 343
BACK COVER BLURB:
Passion runs as hot as a fever dream in these all new stories by four New York Times bestselling provocateurs of the paranormal . . .
In Angela Knight's
Blood and Roses
, a vampire warrior and his seductive captor join forces to stop a traitor from unleashing an army of demonic predators on their kingdom.
New in Nalini Singh's Psy-Changeling series is
Whisper of Sin
, in which a woman in lethal danger finds an unlikely protector – and lover – in a volatile member of the DarkRiver pack.
Virginia Kantra continues the haunting tales of the Children of the Sea in
Shifting Sea
, the story of a wounded soldier rescued by a strange and enigmatic young woman.
Meljean Brook launches a bold new steampunk series with
Here There Be Monsters
, as a desperate woman strikes a provocative – and terrifying – bargain to gain overseas passage.
BURNING UP
FEEL THE HEAT.
LYNETTE'S TWO CENTS:
BURNING UP is a compelling paranormal series with several well-known authors. Opening up BURNING UP is to immerse yourself into a new world. Upon closing the pages I wasn't let down and decided to pick up the author's works in the series that I hadn't been following.
"Blood and Roses"
To me,
Blood and Roses
is different than Ms. Knight's previous mageverse novels, but still very good. I could be wrong and often am (not really but that sounded more humble – LOL), but if you're familiar with Ms. Knight's mageverse series, I think Blood and Roses takes place in one of the other worlds Merlin traveled to create vampires and witches.
Amaris is a witch (Blood Rose) who is being held against her will. If she doesn't help the vampire Tannaz, the wizard Lord Koban, and the two Varil (beings from another universe) capture the vampire Raniero, they will kill her toddler half sister. Having no choice Amaris helps them with there scheme only to find out that they want her to seduce Raniero. Blood Roses are the natural mates for Blood Roses.
As you can see the world building in
Blood and Roses
is very complex and compelling with great world-building that had me turning the pages. Despite
Blood and Roses
being a novella, it had the feel of a full length novel because of how skillfully it's crafted. One of my only issues with
Blood and Roses
was a not so consensual sex scene that reminded me of one of Johanna Lindsay's old school romances Prisoner of My Desire where Amaris nearly forces herself on a bound Raniero.
Despite that I enjoyed Amaris and Raniero. They each had to overcome deep seated trust issues (she with vampires, he with Blood Roses) and work together to save their world against Lord Koban who is using her sister as a blood sacrifice to open a portal to allow warriors to come in and destroy their world. Once I ended the story, I totally believed in there happily ever after.
"Whisper of Sin"
Although I've read Ms. Singh's Archangel series, I've never read her Psy-Changeling series, so I'm coming to this with fresh eyes. I must confess knowing next to nothing about this world and where
Whisper of Sin
fits into that world.
Whisper of Sin
takes place over fifty years in the future where shifters and psychics are the norm. The Dark River pack (the shifters) have recently taken over the San Francisco area and are having a hard time integrating themselves into the hearts of the locals. That starts to change when Ria is attacked by a vicious gang attempting to challenge the Dark River pack and take over their territory. She is saved by a shifter named Emmett who feels an immediate connection to her. As I'm not familiar with this world, I'm assuming that he naturally knew she was his mate.
Ria comes from a very close knit Asian-American family. Her family expects her to enter into a marriage with a family friend. Ria is chaffing at her family's expectations and wants to set up an independent life for herself. Normally, it drives me batty to be confronted with a heroine who doesn't stand up for herself or speak what's on her mind. It didn't bother me here. Ms. Singh did a skillful job of making Ria respectful of her parents and their traditions and expectations and her working around that to achieve the independence she desired. I also loved that her parents/family weren't cookie cutter characters that wanted to control their daughter, but really loved and in some cases leaned on and depended on her. In other words,
Whisper of Sin
had a terrific and realistic family dynamic which I loved.
Emmett and Ria's relationship progression was really interesting to observe. At first Ria is a person that he feels he needs to protect but as they layers in each other personalities are revealed, he comes to not only desire and want to protect Ria, but respect her as well. Despite being an Alpha male (and by this I do not mean leader in the pack, but by personality), I enjoyed how he talked over situations such as what they were doing to capture the gang and I also loved how they muddled through their preconceptions of a human/shifter relationship. There was one particular scene that was laugh out loud funny when Ria accidently shouted in Emmett's ear and Emmett (with his super sensitive hearing) nearly died in agony.
Whisper of Sin
is another story that had a satisfying ending. As a matter of fact the moment I closed
Whisper of Sin,
I begin looking for the first book in the Psy-Changling series.
"Shifting Sea"
I've never read a Virginia Kantra novel before. I loved the fact that it wasn't about vampires (I mean really, how many vampire novels can you have), but mermaids. I also loved the historical setting.
Major John Harris has just resigned his commission after inheriting property in Scotland. He moves to Scotland and has a hard time inserting himself into the hearts of his tenets. While on a ride he comes across a beautiful woman named Morwenna down by the beach. He assumes she's another eccentric tenant of his. After a passionate encounter Morwenna sends him quickly on his way.
Morwenna is bored with her life under the sea, and is determined to prove to herself and her brother that she can make it in the human world. She is in turned amused and confused at her deepening feelings for John. I loved how she was so clueless in her naïveté of the world and how it worked. I also loved John's confusion in what to make of Morwenna. Is she really what she says she is and how is that possible.
Shifting Sea
is all about community and new beginnings. Both John and Morwenna of course are making a change in their lives. I loved the little ways peppered throughout the novel where they slowly gained the trust of the town. I appreciated the fact that the main focus of Shifting Sea was on the developing relationship between John and Morwenna and if they would be able to resolve their conflict (human male, mermaid female).
Because of this,
Shifting Sea
was my favorite story in the BURNING UP anthology. I loved Ms. Kantra's writing style, the historical setting, and the fact that
Shifting Sea
wasn't a vampire novella.
"Here There Be Monsters"
I'm not a reader of steampunk. I never even watched the movie Wild, Wild West with Will Smith (if that is even considered steampunk). I did watch and like A League of Extraordinary Gentleman, but that was mainly because I liked the take they took of the classic story characters, not for the steampunk (if that is steampunk) aspect of the movie. I must admit that
Here There Be Monsters
confused the heck of me. I freely admit that it's most likely due to my total lack of knowledge in the genre. Bigger confession. I also think that I couldn't get into
Here There Be Monters
because I wasn't smart enough to do so. Have you ever read a book that made you feel stupid because the writing was good, but you just didn't get it? That's how I felt reading
Here There Be Monters
. I just didn't get it and it made me feel stupid for not catching on.
Although I was confused by the plot (which is why I don't have a plot overview), there is a lot of world building in
Here There Be Monsters
that I believe fans would appreciate. The history of the world and background of the characters are meticulously detailed. Since I didn't understand the world, I focused on the two main characters, Ivy and Mad Machen and their developing relationship. I must admit that was confusing to me as well. Ivy spent most of the
Here There Be Monsters
running away from Mad Machen and Mad Machen spent most of
Here There Be Monsters
chasing her then pushing her away when he encountered her. While I was reading I was constantly waiting for the two of them to sit down for five minutes, talk, and air out there issues. I was disappointed when that never happened.
Because of that and my lack of knowledge in steampunk, this hampered my ability to enjoy this entry in the anthology.
WHERE PURCHASED:
Copy Courtesy of
The Season of Romance
for review on their web-site.
RATING:
B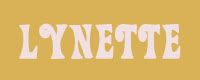 Labels:
Paranormal
,
Reviews: Grade B
ALL ABOUT ME!
Lynette

Mother, wife, aspiring romance writer, blogger, Army vet, book addict
View my complete profile

Blog Rating
Created by OnePlusYou - Free Dating Site

I LOVE THESE BLOGS