17 May 2010
Posted by Lynette
Happy Monday!
You guys rock! I'm now up to 115 followers. I appreciate you supporting me and my efforts. I don't know what I'd do without you guys. I want to thank you for taking the time out to read my blog.
So before I get all gushy . . . .
Here are the winners of my Pimping for More Followers Contest!
Grand Prize Winner:
Ticket to 2010 RomCon in Denver, Colorado!
Marq
Winners of the book basket:
Raquel V-G
Trish B.
International Winner of Book Depository Book of Your Choice:
Ruth G.
Winners, please contact me at lynettestwocents at gmail dot com to let me know which book basket you'd like (first come first serve). Ruth, please let me know what book/books you'd like from the Book Depository!
You have 24 hours before I pick a new winner! Ready, Set, Go!!!!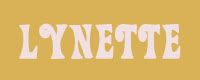 Labels:
Contest
ALL ABOUT ME!
Lynette

Mother, wife, aspiring romance writer, blogger, Army vet, book addict
View my complete profile

Blog Rating
Created by OnePlusYou - Free Dating Site

I LOVE THESE BLOGS