02 June 2010
Posted by Lynette
Book Title: DEAD IN THE FAMILY:SOOKIE STACKHOUSE BOOK 10
Author Name: Charlaine Harris
ISBN #: 978-0-441-01864-2
Publisher Name: Berkley/Ace
Date Released: May 2010
Genre: Urban Fantasy/Paranormal Romance
Book Format: Print
BACK COVER BLURB:
A Fae War has left the supernatural community of Bon Temps, Louisiana, in chaos – and waitress Sookie Stackhouse mentally and physically drained. And still, the peace and quiet she so desperately craves is hard to come by . . .
Even with the blood of two vampires in her system, Sookie is having trouble healing from the terrible torture she endured at the ands of her great-grandfather's enemies during the brief but deadly Fae War. Worse are the emotional wounds – especially over the loss of her own personal fairy godmother and the near death of her first love.
Sookie is hurt and she's mad. Just about the only bright spot in her life – besides the fact that she is, after all, still alive – is the love she thinks she feels for vampire Eric Northman, who is under scrutiny by the new vampire king because of their relationship.
As the political implications of the shifters' coming-out are beginning to be felt, Sookie's connection to one particular Were draws her into the dangerous debate. And, unknown to her, though the doors to Faery have been closed, there are still some fae on the human side – and one of them is angry at Sookie. Very, very angry.
FIRST LINES:
"I feel bad that I'm leaving you like this," Amelia said. Her eyes were puffy and red. They'd been that way, off and on, ever since Trey Dawson's funeral.
Confession Time. There are some books that I read, not because I'm really interested in them, but because I read the rest of the books and I'm curious as to how the story is going to play out. DEAD IN THE FAMILY is one of those books.
I haven't kept up on the HBO mini-series. I have watched the first season and I watched a couple episodes of the second. While despite the Hollywood crap inserted into the first season, True Blood pretty much followed along with the plot of the first book. I didn't feel that with the second season. I actually found myself saying WTF too many times, and stopped watching. I haven't really felt the urge to keep up with the television series since.
However having said that, I wasn't a big fan of the first couple Sookie Stackhouse books, because I couldn't buy into the romance. It wasn't until certain events played out with HE WHO MUST BE STAKED that the books picked up for me. BTW, I was the first person who used He Who Must Be Staked when referring to Bill but the name has seemed to take off and I totally want credit for it!
Despite the quality of writing, I couldn't get into DEAD IN THE FAMILY. It seemed disjointed. The plot threads didn't seem to come together. I'm not buying into Eric and Sookie's relationship. I used to love Eric and loved how he seemed to care more about Sookie's well-being than Bill did. But despite my love for Eric I don't see chemistry between them besides great sex. Also, every time he calls her "Lover" it just makes my skin crawl. And to be honest, it could be because I want Quinn back. I thought Sookie was being a hypocrite for why she dumped Quinn. Frankly, I don't want her to be with any of the vampires and I'm getting tired of waiting around for her to see how she keeps being used by them and others.
This whole book was about people using Sookie and her being too nice to tell people to kiss her butt. Since their have been several books with a similar theme, it's getting old to me.
Sorry. I just want Sookie to move and get away from the craziness and learn to live her own life and I guess that's not something you should be feeling when reading a novel.
WHERE PURCHASED:
Borrowed from my local library.
RATING:
C –
CONTEST:
Several weeks ago I won a copy of the UK version of FIRST book in Sookie Stackhouse series, DEAD UNTIL DARK (not the book I just reviewed) as well as a True Blood Pen.
I'll be giving a commenter to this post the book (has a UK cover) and the HBO mini-series tie-in pen (umm, picture is not of actual pen, if the pen looked like that, I would've kept it - no offense).
The Contest is open to everyone no matter where you live. Of course, I'd prefer if you were a follower of my blog but that's not necessary! I'll pick a winner on Monday, June 7th!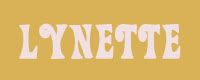 Labels:
Contest
,
Paranormal
,
Reviews: Grade C
,
Urban Fantasy
ALL ABOUT ME!
Lynette

Mother, wife, aspiring romance writer, blogger, Army vet, book addict
View my complete profile

Blog Rating
Created by OnePlusYou - Free Dating Site

I LOVE THESE BLOGS