26 August 2010
Posted by Lynette
RICHARD AND ROSE BOOK 6: HARETON HALL
Lynne Connolly
ISBN: 978-1-60504-701-0
Samhain Publishing, Ltd.
July 2010
Historical Romance/Regency
eBook
BACK COVER BLURB:
Secrets can destroy you—and the one you love most.
Richard and Rose, Book 6
As Richard returns with Rose to her childhood home of Darkwater for two weddings, romance is in the air—but so is trouble. It begins with Rose's stolen watch. Tensions rise when they learn their old adversaries, the Drurys, have taken a house nearby. A series of attacks on those they love, plus a rise in smuggling activity, only add to the threat of violence.
Then illness strikes at the worst possible time, threatening everyone in the district—especially the children. Questions abound: Was the infection deliberate? Is someone striking at Richard through Rose, or are their enemies targeting Rose for information she possesses?
Richard calls on his resources, public and private, to counter an enemy that threatens to destroy his beloved Rose. Rose is no helpless victim, however, and refuses to let anyone—even Richard—take away her independence. She finds ways to fight that aren't in his armoury. Whether he likes it or not…
FIRST LINES:
"Rose, my love."

I opened my eyes to see my husband's face. Sinced we were alone in the coach, I'd pillowed my head on his shoulder, after having spent an indifferent night on a lumpy mattress in what was supposed to be a first-class inn.
LYNETTE'S TWO CENTS:
Ms. Connolly is an excellent writer who writes with great historical detail. It's a given when you pick up on of Ms. Connolly's books that it won't be a waste of your time. Having said that, I can't help but think this series (which I have read each installment so that should tell you something there as I don't always do that) or at least this installment in this series seems to have lost its edge.
I do not know if I would be feeling the same way if I hadn't read all the other books, but for me at least it's lost some of the wonder that drew me to the awesome love story between Rose and Richard. The first three books in the series are some of my favorites. I actually wish I had print copies of them instead of just e-book versions.
Because it's a given that Ms. Connolly is an awesome writer (well at least to me she is), I'm just going to talk about what I didn't like about the book. And highly recommend that if you haven't read the series that you do so immediately.
At this point Richard and Rose have been married for two years and have a daughter who is several months old. Their relationship is as strong as ever and I enjoyed catching up and seeing what they've been up to since the last book. What frequently pulled me out of the story was how Rose mentioned things she's mentioned in the last several books. By this I mean, she's constantly talks about how she used to be a wallflower, that if it wasn't for Richard her life would have been so different and the girls who made her life miserable would've continued to do so. That now she's a peer and she's gotten good at being a lady. All this is fine, but she does it a lot and she did it a lot in the previous installments, so it got old for me personally (e.g., I wanted to scream stop whining already).
Another thing that I thought was a throw away was who the villain was. It could've been just me, but I kinda figured it out right away. I don't know if it's because I was looking for this person everywhere since I had read the previous installments and it appeared this was the only loose end that needed to be tied up in the series. I wish more drama and action would've been added between one of the main characters and this person. Yes, I know I'm being absurdly vague, but to expound on the topic will be full of spoilers and I really hope that if you haven't begun reading this series that you do so, if anything to see what a great historical writer Ms. Connolly is.
Bottom line is that I love her writing, but I didn't love this book. Also, I thought the cover sucked. This is a historical romance, and it looks like a contemporary cover. I wouldn't have been surprised if Rose had her eyebrow pierced or something (which I actually thought for a minute that she did). Of course, I will still rush out and get the next installment in the series, but I won't be rushing to get it the minute it comes out.
WHERE PURCHASED:
Copy courtesy of CK2S Kwips and Kritiques for review on their site.
RATING:
C+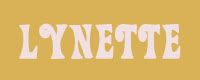 Labels:
Historical
,
Reviews: Grade C
ALL ABOUT ME!
Lynette

Mother, wife, aspiring romance writer, blogger, Army vet, book addict
View my complete profile

Blog Rating
Created by OnePlusYou - Free Dating Site

I LOVE THESE BLOGS