01 September 2010
Posted by Lynette
Book Title: ANY WAY WEST
Author Name: Eliza March
ISBN #: 1-60601-675-X
Publisher Name: Siren Publishing
Date Released : July 2010
Genre: Erotica/Ménage
Book Format: eBook
Word Count 24,209
Price $3.99
Web Link: http://www.bookstrand.com/any-way-west
BACK COVER BLURB:
The two gorgeous men on her doorstep look like the answer to Carly's sexual frustration. She has a score to settle with one, and he's brought a peace offering in the form of a hunky friend. Carly knows Jake's darkest secrets and, at one time, desired him anyway. Now she won't settle. She wants it all. Jake's hard and furious, Trey's slow and tender.
Ten years ago, Jake took everything Carly offered, any way he wanted, then abandoned her for the rodeo, danger and the open road. When he decides he still wants the one woman who accepted his rough sexual needs, he won't settle for less. He'll do what he must to convince her he'll be enough. If she wants Trey, Jake will share her, but only for now.
Who says you can't go home again?
FIRST LINES:
The colorful fairy wings peeking above the waistband of the low rise jeans were a new but very interesting addition.
LAST LINES:
Carly kissed Jake and said, "Sounds like a plan. Let's go."
LYNETTE'S TWO CENTS:
Umm wow. ANY WAY WEST was umm wow; hot and steamy. I'm not usually into ménage's because I can't usually buy into the relationship. The way ANY WAY WEST is written it is easy to buy into the ménage relationship.
While the sexual chemistry was off the charts and I'll probably re-read some of the scenes with great interest as the hubster is currently out of town for work and not due back for a couple weeks . . . umm, let me just stop there. LOL! Anyhoo, as I was saying, while the sexual chemistry was believable and off the charts I did have problems with ANY WAY WEST. The conflict was hinted on, but not fully developed and left me with loads of questions and no answers. For example, Jake and Carly were apparently high school sweethearts (and the extent of their relationship beyond some sexual romps is unclear) and Jake left town and Carly to go on the rodeo circuit. There seemed to be some other issues behind this decision but they are not mentioned. Also, Carly seemed to have some deep seated trust issues not only from what Jake had done to her, but also from a previous boyfriend. Those issues she had was never explored or discussed, which left the story wanting in my humble opinion. It also made it hard for me to believe that she was so forgiving and able to jump into a relationship again. Because of the lack of exploration of these issues, I was left wanting more.
Despite that, if you're looking for a read that is scorching yet believable and romantic at the same time, ANY WAY WEST is it.
WHERE PURCHASED:
Received copy from the author for review.
Rating:
C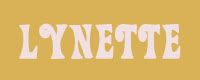 Labels:
Erotic
,
Reviews: Grade C
MY FAVORITE QUOTES
"Do you see, Solange, that you are the only woman in my world? The one woman who can choose life or death for me. You are the center of my world and you always will be. When I tell you that your pleasure is mine, I mean that literally"—
Christine Feehan

POPULAR POSTS

LABELS (SEARCH BY)


ALL ABOUT ME!
Lynette

Mother, wife, aspiring romance writer, blogger, Army vet, book addict
View my complete profile

Blog Rating
Created by OnePlusYou - Free Dating Site

I LOVE THESE BLOGS