21 October 2010
Posted by Lynette
Hello, my name is Lynette and I am an addict. I am addicted to my local library. It is an easy addiction to have. My addiction began when my husband first moved me from the cradle of civilization (i.e. Atlanta, GA) to the backwoods of the world with the worst economy in the United States (e.g., a tiny town in Michigan). Gone were the bookstores on every corner and since I had recently moved I was unemployed at the time and didn't have a job to fund my reading habit. Whenever I mentioned finding the local library my husband had informed me that the local library in his hometown was a shack and not worth my time. So, I used tools like paperback swap to feed my addiction. After awhile, I became so desperate that I made a trip to the library and I was like WTF, the hubster is so full of sh-t. While it isn't a big central library and is small (yo, my library is in the middle of a cornfield – no I am not joking), it has a decent selection of books. When I filled out my form to receive a library card, I learned that I could go on-line and order books from any of their branches (there is six). I also found that they were pretty awesome about ordering books that I wanted that they did not have. As I left the library, I realized that it was stupid of me to take the hubster's opinion on the library system when he hadn't lived in his hometown in some years.
Now, years later, the librarians know me by name. I swear I'm Norm and the library is my Cheers. The minute I walk in the door, they turn and get the books that I requested before I even make it to the counter. Only the new girls ask me my name and they stop that after the first two of three times - LOL! When Queen was her 'pony phase' they would set aside any pony/unicorn books for her without me asking. And before Queen started school and was in daycare, her daycare made trips to the library and when I went in to pick up my books, the ladies would regale me with tales of everything Queen had done while she was there. When I was pregnant with Chunk they would always ask about how I was doing and they now exclaim over him whenever they see him and Chunk flirts with them like crazy so they can give him a sticker!
So you must forgive me for this addiction. Especially as it is partly your fault. Yes, I'm talking about you. You need to stop it with your book recommendations. Yes, I understand that I don't have to go out and search for every book you mention that you've read and liked. But, it is hard when all I have to do is go on line and search my library database. It is especially hard now that my library is part of a statewide library system, which means that if they don't have the book, I can go to virtually any freaking library system in the state of MI and request the book. That library will deliver the book to my library and allow me to borrow it. So what's a girl to do in times like these, except keep ordering books?
So, if I'm going down, you're going down with me. BTW. I have no freaking idea how I'm going to read all these books in two weeks. And to make matters worse, these are just my library books. This stack does not include my review books, and books that I've bought.
And also, yes, I know that I'm supposed to be reviewing books. I have several reviews that I need to complete, but every time I try to sit down at the computer to write them, the kidlets have been distracting me and I get nothing done. My bad. I'll try to be better!
So do you utilize your local library and what books have you gotten recently?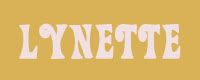 MY FAVORITE QUOTES
"Do you see, Solange, that you are the only woman in my world? The one woman who can choose life or death for me. You are the center of my world and you always will be. When I tell you that your pleasure is mine, I mean that literally"—
Christine Feehan

POPULAR POSTS

LABELS (SEARCH BY)


ALL ABOUT ME!
Lynette

Mother, wife, aspiring romance writer, blogger, Army vet, book addict
View my complete profile

Blog Rating
Created by OnePlusYou - Free Dating Site

I LOVE THESE BLOGS