29 October 2010
Posted by Lynette
INSIDE THE AUTHOR'S STUDIO!
Happy Monday!
I'm starting something new on my blog. I have a healthy ego and I fancy myself like James Lipton, but instead of Inside the Actor's Studio, I'm having Inside the Author's Studio. And I'm honored to have for my first guest:
A native of south Louisiana, Farrah Rochon officially began her writing career while waiting in between classes in the student lounge at Xavier University of Louisiana. After earning her Bachelors of Science degree and a Masters of Arts from Southeastern Louisiana University, Farrah decided to pursue her lifelong dream of becoming a published novelist. She was named Shades of Romance Magazine's Best New Author of 2007. Her debut novel garnered rave reviews, earning Farrah several SORMAG Readers' Choice Awards.
When she is not writing in her favorite coffee shop, Farrah spends most of her time reading her favorite romance novels. An admitted sports fanatic, Farrah feeds her addiction to football by watching New Orleans Saints games on Sunday afternoons.
Farrah's Two Cents
Describe yourself in one sentence?
A chocolate-loving sports fanatic who should probably take life more seriously.
What is the one record, book, and food, you'd take to a desert island?
Record: Tevin Campbell's "I'm Ready"
Book: Judith McNaught's "Paradise"
Food: Dark Chocolate
What did you want to be when you were growing up?
Fashion designer
Which book do you wish you'd written?
Simone Elkeles's "Perfect Chemistry"
What makes you happy?
Watching my one year old nephew's wobbling walk.
What makes you angry?
Stupid people
Name five people how you'd like invite to a dinner party?
1. Sarah Palin
2. Maxwell
3. Political Commentator Donna Brazile
4. Dallas Cowboys owner Jerry Jones
5. Paula Dean
(Try figuring out that mix).
What's the scariest thing you've ever done?
Back-talked my mama (only did it one time, and I learned from my mistake).
What inspired you to start writing?
When my favorite college professor, Dr. Y. Dubois-Williams (granddaughter of WEB Dubois) told me one day that I should.
Where would you most like to live?
New York City!
What is your favorite curse word?
Bitch
Who is your favorite man candy?
Lamman Rucker
Sum up your latest release in no more than twelve words!
Sexy NFL player turns up the heat on a popular entertainment blogger.
Farrah had graciously offered up a copy of Huddle With Me Tonight to a commentor of this post. All you have to do is leave a comment below regarding Farrah's interview. This contest will be open until next Midnight EST, Thursday, November 4th, 2010. I'll announce the winners on Friday, November 5th, 2010.
EDITED TO ADD: Yes, the contest is open internationally!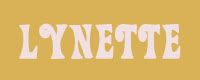 Labels:
Contest
,
Inside the Author's Studio
ALL ABOUT ME!
Lynette

Mother, wife, aspiring romance writer, blogger, Army vet, book addict
View my complete profile

Blog Rating
Created by OnePlusYou - Free Dating Site

I LOVE THESE BLOGS