25 October 2010
Posted by Lynette
Book Title: THE MILLIONAIRES ULTIMATE CATCH
Author Name: Michelle Monkou
ISBN #: 978-0373861835
Publisher Name: Harlequin Enterprises/Kimani Press
Date Released: October 2010
Genre: Series Romance/Contemporary
Pages: 224
Book Format: Print
AMAZON BLURB:
After a daring, headline-making rescue, basketball star Naomi Venable accepts Zack Keathley's invitation to spend a week recuperating at his sprawling country estate. The sinfully sexy millionaire could have his pick of any woman in the world. But once he sets his sights on Naomi there's no way she can resist this rugged alpha male's charms….
Zack owes Naomi for coming to the aid of his baby sister. But grateful isn't all the driven developer feels for the sleek and sultry pro athlete. And once he makes up his mind, there's no stopping the aroused penthouse playboy! Caught in Naomi's seductive spell, can Zack convince this fearless sorority sister that their passionate paradise is meant to last forever?
COVER SNARK:
Okay, so he has a nice chest, but personally I'm getting tired of the man-titty covers. I'd like to see his face. Also, sense this book is primarily about Naomi, I thought they both should've been on the cover. And I totally didn't get the yacht cause unless missed it, there wasn't a yacht in the book.
FIRST LINES:
Seattle's Key Arena buzzed with the energy similar to an electrical storm. The fans roared their excitement as the women's professional basketball game steamrolled to its final minutes.

Naomi Venable looked up at the oversize electronic game board as a time-out was signaled by the coach. Sweat covered her body. Her heartbeat pounded in her ears.
FAVORITE LINES:
"You're beautiful," he remarked. He had to say something to give his body time to stand down.

"I know. So keep kissing me."
"I've decided that you would be good for him."



"I'm not a health tonic."
THE MILLIONAIRE'S ULTIMATE CATCH is an enjoyable book that had a little too many eye-rolling moments for me to make it a great read.
Naomi is a professional basketball player. She and her team are in Seattle performing an exhibition game. After the game Naomi is delayed by fans and overhears some guys attempting to attack a girl at the arena. She makes her way to help and on her way to where she overhead the attackers, she passes a group of people who are leaving the arena. Does Naomi tell them what's going on to ask them to assist her?
OF COURSE NOT! This is weird as she has been attacked before and yet she still won't elict support from the people exiting the arena. She doesn't even ask anyone to call 911. ARE YOU FREAKING INSANE. I totally get being a bad ass, but COME ON!
So for trying to be superwoman, Naomi get's her butt whupped. She comes to in the hospital and there she finds the girl who she helped and her older brother. Our hero, Zack. Of course, they are way too grateful and since her team has to leave town to make the next game, and she's too hurt to travel with them or be on her own back at her place in Chicago, they offer to have her come stay at their parents house. To make her feel comfortable, they also fly in her grandmother to come stay for a couple days. And what does our heroine do . . .
Act like a total witch (substitute b with w and you get the idea) about this kindness without any reason or common sense.
I'm being harsh I know. But I get tired of picking up books and the black woman is always portrayed as a witch. I am a black woman and I am a witch (once again substitute a b with the w there) but that doesn't mean I want to read about witches 24/7. I can just look in the mirror if I want to see a witch in action.
Sorry for the rant. Witches in black romance is a major, major pet peeve of mine. That and girlfriend books. I think every black author must be channeling that old television show Girlfriends. BTW, I honestly think that someone is going to come and revoke my black girl card if I admit that I only watched that show a couple of times. I am so not the giggly girlfriend person and I hate being in groups. That's why I socialize online, if someone annoys me all I have to do is go to the top right hand corner and click the red x button and it's over with. LOL!
BTW, let me just thank the author for that one. While the heroine does have a big group of girlfriends, they are regulated to one big conference call where I could quickly flip the couple pages and get back to the main action.
The hero Zack is a hotty who looks like Idris Elba as Naomi crones to her buddies. Okay, so I scanned the pages as I flipped through them. Sue me.
I liked Zack. Although I thought he acted like a pussy with Naomi, I liked him overall as a character. He was adopted when he was five years old and feels that he has to constantly prove himself to his family when his family expects nothing of the sort. Instead of joining his father's business, he branches out on his own to some success. That success is being called into question as he gets involved in a deal with some business partners who are not exactly on the up and up and is trying to push him to do things that he's not wiling to do. As everything is closing around him, he has to fight with his desire to prove himself or succumbing to ask for help with his family and friends. I do love how Naomi gets him to reach out to his family, which is ironic really considering she's been going through her independent black woman phase throughout THE MILLIONAIRS ULTIMATE CATCH.
I do wish the plotline focused more on Zack because in my humble opinion that is where the meat of the story was as Zack searched for his past to come to grip with his present and allowing himself to lean on and depend on other people.
Overall, I enjoyed the writing, loved Zack, thought Naomi was an annoying twat and thought Zack deserved better.
WHERE PURCHASED:
This is one of the books I downloaded for free over at Mills and Boon UK. They had one from each line. You can find the books
HERE
for download!
Rating:
C –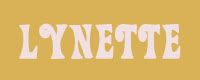 Labels:
Reviews: Grade C
,
Series Romance
ALL ABOUT ME!
Lynette

Mother, wife, aspiring romance writer, blogger, Army vet, book addict
View my complete profile

Blog Rating
Created by OnePlusYou - Free Dating Site

I LOVE THESE BLOGS