08 December 2010
Posted by Lynette
NORTHERN ENCOUNTER
Jennifer LaBrecque
ISBN #: 9780373795796
Harlequin Enterprises/Harlequin Blaze
November 2010
224 Pages
$4.99
Contemporary Romance/Series/Erotic
Print
BACK COVER BLURB:
Native guide Clint Sisnuket is one of the hottest guys in Alaska! But he's managed to keep a close watch over his battered heart…until he meets Tessa Bellingham. In the independent videographer, Clint finds the sexual soul mate he'd been dreaming of.
Too bad she's got temporary fling written all over her.
Tessa's in town to record native culture…but she can't seem to turn her camera lens away from Clint. The strong, silent, sexy man can make her tremble with a single smoldering glance. And, oh, what he can do when he actually touches her! Still, even though she feels at home in his arms, she doesn't fit into his world. And they can't stay in bed indefinitely.
Or can they…?
COVER SNARK:
Umm, the guy on the cover is pretty hot. LOL!
FIRST LINES:
Clint Sisnuket leaned against the window frame in the airstrip office in Good Riddance, Alaska, and watched the snow sifting out of the dark sky.
It's been awhile since I read a Harlequin Blaze book. From what I remember about Blaze's is that they are all about sexy situations. I don't know if that has changed, but NORTHERN ENCOUNTER did not feel like what I remember a Blaze book being. In fact, if I were to pick a HQ/SIL line that I thought NORTHERN ENCOUNTER would fit in it would've been something like Harlequin American with its hometown values, community feel, and small town setting. As I began reading, it so wasn't what I was expecting (a short, erotic read) that it took me awhile to shift perspectives.
Once I was able to get over what I was expecting and just read the story, I found myself enjoying NORTHERN ENCOUNTER.
I loved the setting (a small town in Alaska). Good Riddance seemed like a great town, with diverse and interesting characters that I couldn't wait to know more about. I thought Clint and Tessa had interesting careers and were interesting people. However, when they were together, I wished there were more sparks between them. The conflict keeping them apart (Clint's fear of being with someone outside of the tribe and of someone not being able to commit to Alaska's rough life) was realistic, but a little heavy handed. Clint made a lot of assumptions and I wish that the conflict could've been more genuine. By this I mean I wished the conflict came from real situations based upon conversations between Clint and Tessa instead of stuff just inside Clint's head. I also wish that some of the subplots revolving around another character in the book would've been left out so that more pages could've been developed around Clint and Tessa's relationship, especially given NORTHERN ENCOUNTER's word count.
These issues while distracting did not stop me from enjoying the story. The characters, setting, and writing were compelling and if I saw another book by this author I'd definitely pick it up.
WHERE PURCHASED:
Received copy from publisher for review.
RATING:
B -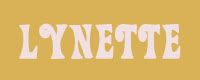 Labels:
Reviews: Grade B
,
Series Romance
ALL ABOUT ME!
Lynette

Mother, wife, aspiring romance writer, blogger, Army vet, book addict
View my complete profile

Blog Rating
Created by OnePlusYou - Free Dating Site

I LOVE THESE BLOGS