12 May 2010
Posted by Lynette
Book Title: TEXAS BOARDING HOUSE BRIDES:
THE ANONYMOUS BRIDE
Author Name: Vickie McDonough
ISBN #: 978-1602606968
Publisher Name: Barbour Publishing, Inc.
Date Released: April 2010
Genre: Inspirational/Historical
Book Format: Print
BACK COVER BLURB:
Three mail-orders brides arrive in Lookout, Texas, each expecting to marry the local marshal. But he didn't order a bride. When a contest ensues to discover which bride will make him the best wife, there is a surprise fourth entry--an anonymous one. Mayhem occurs as the whole town tries to figure out who the anonymous bride is, while the mayor pressures the marshal to pick a bride or lose his job.
Will Marshal Davis tuck tail and run for the hills?
Or will he lose his heart and his bachelorhood?
FIRST LINES:
Sometimes God asked difficult things of a man, and for Luke Davis, what he was fixing to do was the hardest task ever.

Luke reined his horse to a halt atop the ridge and gazed down at the town half a mile away. Lookout, Texas – the place where his dreams had been birthed and later had died. He wasn't ready to return, to face the two people he'd tried so hard to forget.
LYNETTE'S TWO CENTS:
I love historical novels with unique settings (secular historical novels tend to be stuck in England/Scotland and how tired is that) and I also love mail order bride stories. Luke and Rachel were great characters but Rachel's daughter "Jack" really stole the show whenever she appeared on page. As a result, she's the one you remember when the book ends not Luke and Rachel. In my humble opinion, I didn't think that should've been the case. While I loved "Jack" I thought more time should have spent on Luke and Rachel so that they came off as dynamic as "Jack" did.
Also,
The Anonymous Bride
had a slow start. The plot and pacing didn't pick up until halfway through the book. I wish it didn't take so long to set up the setting and the characters. Yet, after that happened the pages seemed to fly by and I wanted to keep reading to see how the conflict was resolved. I didn't keep putting the book down wishing I hadn't promised to review it like I did when I first started.
I really felt for Rachel when I figured out why she didn't marry Luke when they were children. I also understood her fears and reservations and why she had keep quiet all those years ago. It was totally in line with her charecter and the time period.
The Brides were enchanting and I understood their desperation. I didn't understand how Luke could've been blamed for something that was beyond his control. That seemed a little farfetched to me.
Overall though, I enjoyed
The Anonymous Bride.
It was a heartwarming story and the setting seemed to come to life.
WHERE PURCHASED:
Copy courtesy of Publisher.
RATING:
C
Nice Story. I probably won't re-read it.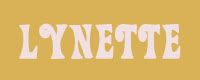 Labels:
Historical
,
Inspirational
,
Reviews: Grade C
ALL ABOUT ME!
Lynette

Mother, wife, aspiring romance writer, blogger, Army vet, book addict
View my complete profile

Blog Rating
Created by OnePlusYou - Free Dating Site

I LOVE THESE BLOGS