12 May 2010
Posted by Lynette
I want to thank
Addicted to Romance
again so much for this awesome award! It's nice to know that I'm not the only one reading my blog!
Here is how it works:
If you are given this award you must first accept it by leaving a comment on the post you were nominated on. Then copy and paste the post and add it to your own blog. Make a list of the last 5 books you read and pass the award on to 5 other bloggers (no backsies!). Please also identify the blog from which you got the award and don't forget to tell them they have a blog award!
Here are the last five books that I have read:
I'm passing this award to the following bloggers!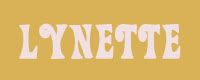 MY FAVORITE QUOTES
"Do you see, Solange, that you are the only woman in my world? The one woman who can choose life or death for me. You are the center of my world and you always will be. When I tell you that your pleasure is mine, I mean that literally"—
Christine Feehan

POPULAR POSTS

LABELS (SEARCH BY)


ALL ABOUT ME!
Lynette

Mother, wife, aspiring romance writer, blogger, Army vet, book addict
View my complete profile

Blog Rating
Created by OnePlusYou - Free Dating Site

I LOVE THESE BLOGS