13 May 2010
Posted by Lynette
Book Title: COLTERS' LEGACY BOOK ONE:
COLTERS' WOMAN
Author Name: Maya Banks
ISBN #: 978-1-59998-145-1 (eBook) 978-1609280239 (Trade Paperback)
Publisher Name: Samhain Publishing, Ltd.
Date Released: April 6, 2010
Genre: Erotica/Contemporary; Erotica/Menage
Holly Bardwell is running from her past mistakes. Straight into the arms of the Colter brothers.
Adam, Ethan, and Ryan aren't looking for women. They're looking for a woman. One woman they know will share their lives and their beds. They're losing hope they'll find her, that is until Adam discovers Holly lying in the snow just yards from their cabin.
Adam knows she's the one the minute he holds her in his arms, and as soon as his brothers see her, they know it too. The only problem is convincing Holly of that fact-and protecting her from the danger of her past.
FIRST LINES:
Adam Colter drew his coat tighter around him and tugged his Stetson lower as he stepped out into the snow. He started down the winding driveway to collect the mail, his face numb from the biting wind.
LYNETTE'S TWO CENTS:
Maya Banks is an author who is pretty much an auto-buy for me. Whenever I see one of her single-title releases, I make sure I pick it up. So, I've been curious to read one of her e-book releases. However, before I'd even received a copy of COLTERS' WOMAN I'd heard the buzz about this book. There were several bloggers who read COLTERS' WOMAN and just didn't like it. I figured, because I'm such an ornery person and often march to the beat of my own drummer that since everyone else didn't like it, I'd love it.
Well, I wouldn't go that far. The first third of COLTERS' WOMAN had my eyes rolling. I had serious issues with the set-up. If I hadn't read Ms. Banks work before and if the writing wasn't so good, I probably wouldn't have kept reading COLTERS' WOMAN.
This is what drove me crazy. Adam finds Holly unconscious in the snow and this is his reaction:
His cock swelled in his jeans, and his grip around her tightened. She could be the one. He'd never reacted this strongly to a woman, and certainly not to one he knew nothing about . . .
I'm sorry. I was like ewwww, come on buddy put a lid on it and help her out.
Holly isn't any better. She wakes up in a very compromising position, and doesn't freak the F out to have some strange man staring at her like he wants to devour her. She gets turned on. I felt it odd especially later when I learned her background. I thought that recation was inappropriate, IMHO.
But, it could just be me. Maybe I'm a prude or something. But there were several moments in the beginning of COLTERS' WOMAN that I felt like climbing in the novel and giving Holly tips on how to fill out a personal protection order against one of the heroes of the book at the least and shoving a phone into her hand so she could dial 911. Adam and his brothers were treating Holly not as a stranger but as a woman they had known all their life and expected her to immediately accept that she was theirs now.
I'm snarking a little. Forgive me. But even with the little snark, I'll be buying the sequel (COLTERS LADY) coming out soon. Ms. Banks writing is addictive. I can't help myself. I love her books despite myself. And if anyone has a problem with that all I can say to all of you is . . . (cough, cough, cough – J.R. Ward). Seriously, you fan girls got issues (she says even though she still reads those books too, albeit at the library, but I'll BUY Ms. Banks work).
Anyhoo, back to my review. Yes, I know I get side tracked easily. Sue me!
Here's some plot stuff. Adam and his younger brothers are looking to find the one woman who completes them all, like their fathers' and grandfathers' before them. They despair of ever finding a woman who will meet their needs until Holly appears. They can't wait to make Holly their own, but Holly has secrets of her own.
Holly seems to accept this unconventional life-style a little too easy for me, especially with all that she's been through. It was hard for me to suspend disbelief regarding the situation. And because I'm lukewarm on ménages, I couldn't help but keep hoping that she and Ryan (my favorite brother) would tell the other brothers to go screw themselves and ride into the sunset. I loved Holly and Ryan's chemistry. To me it made the book.
Despite the beginning, I really began to warm up to Holly and the Colter men. Ms. Banks writing and storytelling abilities carry the story for me. If the writing wasn't so awesome, I doubt if I would've kept reading. I'm glad I did, as the middle and end of COLTERS' WOMAN definitely made up for the rocky start. I ended up loving Holly and her men, and am intrigued to see the next installment in this series.
WHERE PURCHASED:
Copy received courtesday of
CK2S Kwips and Kritiques
Rating:
C+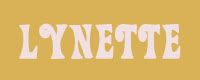 Labels:
Erotic
,
Reviews: Grade C
,
ST Contemporary
ALL ABOUT ME!
Lynette

Mother, wife, aspiring romance writer, blogger, Army vet, book addict
View my complete profile

Blog Rating
Created by OnePlusYou - Free Dating Site

I LOVE THESE BLOGS