24 May 2010
Posted by Lynette
Book Title: HOW TO BEGUILE A BEAUTY
Author Name: Kasey Michaels
ISBN #: 978-0-373-77433-3
Publisher Name: Harlequin Enterprises
Date Released: May 2010
Genre: Historical
Book Format: Print
The lonely life of a spinster…
When her beloved dies in battle, Lady Lydia Daughtry assumes she'll never love again. Until a deliciously handsome duke awakens a part of her she never knew existed. But how can she have such feelings for Tanner Blake, who is a constant reminder of all she has lost?
The least likely man to the rescue…
Tanner Blake, Duke of Malvern, promised his dying friend he'd take care of his "dearest Lyddie." So how dare he covet the lush, lovely young woman for himself — especially since he is all but betrothed to another? His solution: find Lydia a suitable husband immediately. But when both their lives become fraught with mystery and danger, Tanner's vow becomes intensely personal . . . renewing his desire to keep Lydia by his side forever.
The sun shone brightly as the traveling coach with the gold Basingstoke crest discreetly painted on its doors moved away from the flagway and out into Grosvenor Square.
I don't think I've ever read a Kasey Michaels historical before. I do know that I read one of her contemporary romances, ages ago and loved it. It was Catch Me if You Can. I loved that book, I think I even had pages highlighted and notes in the margin. Then the sequel to that book came out and I didn't like it so I never picked up another title by her.
So, I forgot how much I loved her books. I forgot how funny they were, how quickly you get sucked into the situation and the characters. As I read HOW TO BEGUILE A BEAUTY, I spent half that time berating myself for not having read more of her books. Especially as this is the third book in the series. The first two books dealt with her twin sister and older brother. However, I didn't feel as if I was missing anything major by not reading the earlier books; I just felt that I missed out on some darn good reading.
At first I wasn't sure I was going to like HOW TO BEGUILE A BEAUTY. Lydia, the heroine, seemed to be boring, not really letting life happen to her, but sitting back just allowing others dictate her actions. But as I kept reading, I realized Lydia wasn't boring . . . she was my mother.
Weird I know, but let me explain. My mother is the type of person who is quiet, let's others push her around, but when you push her too far her head spins around and you're like WTF . . .. It doesn't happen often. I can probably count the number of times, my mother has actually been pushed to her limits. Like, when my 5'4 inch mother nearly beat down my cousins 6'4 boyfriend when he dared to address my cousin in a manner she didn't approve of. Then there was the time her annoying teenager daughter was sassing her bad and the teenage daughter all of a sudden saw her glasses flying across the living room as her mother slapped the crap out of her. . . . Umm, maybe I shouldn't have mentioned that one! LOL!
Umm, back to my review.
Lydia is an interesting and dynamic. She was defiantly the star of HOW TO BEGUILE A BEAUTY. I loved how all of her layers were slowly peeled away so the reader and Tanner (the hero) can see her true strength of character. I loved the fact that this journey. Because the strength of HOW TO BEGUILE A BEAUTY and Ms. Michaels writing is in its characters, the journey was never boring. Another strength of HOW TO BEGUILE A BEAUTY is its humor. The story is funny, but it's not over the top. Its humor is layered in beautifully with the characters and how they view the world.
If HOW TO BEGUILE A BEAUTY's strength is in its characters and the humor, it's weakness is its suspense and the rushed ending that didn't seem as fleshed out and flow as smoothly as the rest of the novel. The ending of HOW TO BEGUILE A BEAUTY was choppy and felt as scenes were being skipped over in a rush to get to the end of the book. Even with that, and even though the minor suspense part was laughable in its predictability, I couldn't stop turning the pages and I never once stopped to consider putting the book down for later. It was because the characters were so compelling.
Now I'm interested in going through Ms. Michaels back list and finding out what she's been up to over the years.
Received copy from Publisher for review.
B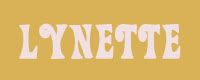 Labels:
Historical
,
Reviews: Grade B
ALL ABOUT ME!
Lynette

Mother, wife, aspiring romance writer, blogger, Army vet, book addict
View my complete profile

Blog Rating
Created by OnePlusYou - Free Dating Site

I LOVE THESE BLOGS