21 May 2010
Posted by Lynette
For the past several days I've been trying to read a book in one of my favorite genres that just isn't my cup of tea. It's not that the writing is bad, it isn't. It's just that the book focuses more on the situation that the characters find themselves in instead of the characters themselves. I know a lot of people prefer plot driving stories, and there are authors who make their careers out of them (Suzanne Brockman, Roxanne St. Claire, Allison Brennan – come right to the top of my head at the moment).
Me, I fell in love with romance novels for the romance, not the plot. So to me it's all about the characters. I don't care what over top situation the characters find themselves in, I want the book to be focused on the hero and heroine and their developing relationship. It doesn't matter if they are battling an evil government agency, vampire hunters, or just themselves. For me it's all about the characters.
I know that romance has evolved and I may be a dying breed, after all most of the authors who are more plot driven have cross over appeal and appear on the best-seller lists (take the authors I mentioned). While I'm happy for them, it's just not my cup of tea. If you couldn't tell by some of my posts, I get bored to tears when a book doesn't focus on the characters and their relationship.
Am I part of dying breed? Tell me, do you prefer character driven stories like me, or plot driven ones?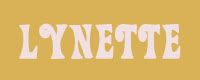 Labels:
Friday Ramblings
MY FAVORITE QUOTES
"Do you see, Solange, that you are the only woman in my world? The one woman who can choose life or death for me. You are the center of my world and you always will be. When I tell you that your pleasure is mine, I mean that literally"—
Christine Feehan

POPULAR POSTS

LABELS (SEARCH BY)


ALL ABOUT ME!
Lynette

Mother, wife, aspiring romance writer, blogger, Army vet, book addict
View my complete profile

Blog Rating
Created by OnePlusYou - Free Dating Site

I LOVE THESE BLOGS