31 May 2010
Posted by Lynette
Book Title: THE TRUTH ABOUT FOREVER
Author Name: Sarah Dessen
ISBN #: 0-670-036339-0
Publisher Name: Viking/Penguin Publishing Group
Date Released: 2004
Genre: Young Adult
Book Format: Print
BACK COVER BLURB:
A long dull summer stretches ahead of Macy while her boyfriend Jason is away at Brain Camp. Days will be spent at a boring job in the library, evenings will be filled with vocabulary drills for the SATs, and spare time will be passed with her mother, the two of them sharing a silent grief at the traumatic loss of her father.
But sometimes unexpected things can happen – things like the catering job at Wish, with its fun-loving, chaotic crew. Or her sister's project of renovating the neglected beach house, awakening long-buried memories. Things like meeting Wes, a boy with a past, a taste for Truth-telling, and an amazing artistic talent, the kind of boy who could turn any girl's world upside down. As May ventures out of her shell, she begins to wonder if it really is better to be safe than sorry.
FIRST LINES:
Jason was going to Brain Camp. It had another name, a real name, but that's what everyone called it.
LYNETTE'S TWO CENTS:
THE TRUTH ABOUT FOREVER was beautiful, I loved it. Go out and buy it, you will not regret it. I've never read a Young Adult novel that tugged at my heart strings as deeply as this one did. I racked my brains trying to find something that annoyed me or that I didn't like about this book and I couldn't.
I know you are looking for some deeper insight as to why I loved this book. It's hard to describe. When I turned the last page of THE TRUTH ABOUT FOREVER I had the same feeling I had when I finished watching two of my all-time favorite movies; the BBC version of
Pride and Prejud
ice with Colin Firth and Jennifer Ehle (please don't mention that Kiera Knightly crap to me) and on the same token
Bridget Jones's Diary
with Colin Firth and Renee Zellweger. I sat through those movies waiting for Mr. Darcy to stick his tongue down Elizabeth/Bridget's throat and when they finally kissed I felt satisfied and not annoyed that it took them the whole freaking story to come together. It was the same thing with THE TRUTH ABOUT FOREVER. I spent the whole book waiting for Macy and Wes to realize they were meant to be together and when it happened it was well worth the wait.
My favorite scenes (i.e., the scenes I re-read over and over again since I finished the book):
• When Macy finally found the courage to tell those witches to kiss her butt and leave the job she hated.
• When Macy and Wes first started their game of truth without the dare.
• When Caroline (Macy's sister) and Macy's mother had their confrontation.
• Any scene with Kristy in it, but especially the one in the end.
• And when Macy and Wes kissed. I especially loved everything that lead up to the moment.
While I'm on a roll, can I just thank Ms. Dessen for not making the parents complete and total morons? As a mother I thank you profusely. Macy's mother had issues but you (as well as Macy) understood why her mother acted the way she did. Her actions were realist for a woman dealing with grief and realistic with how she reacted to some of the things Macy did when she didn't have the whole story.
Once again, I loved this book. As soon as I finished I went and requested more by this author!
WHERE PURCHASED:
Borrowed from my local library because
Sarah
mentioned she loved it, but I'm going to buy it!
RATING:
A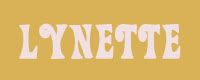 Labels:
Reviews: Grade A
,
YA
ALL ABOUT ME!
Lynette

Mother, wife, aspiring romance writer, blogger, Army vet, book addict
View my complete profile

Blog Rating
Created by OnePlusYou - Free Dating Site

I LOVE THESE BLOGS