27 May 2010
Posted by Lynette
Book Title: THE TRIPLE COUNTESS, BOOK 4:
A BETTING CHANCE
Author Name: Lynne Connolly
ISBN #: 978-1-60504-973-1
Publisher Name: Samhain Publishing, Ltd.
Date Released: April 2010
Genre: Historical Romance
Book Format: eBook
BACK COVER BLURB:
In this game of hearts, winner takes all.
Sapphira Vardon needs five thousand pounds to avoid a cruel marriage and a grim future, and there's only one path for her. Don a mask and an assumed name, and risk everything to win at the gaming tables. First, though, she has to get through the door. Luckily she knows just whose name to drop.
Corin, Lord Elston, is curious to find out who used his name to gain entrance to Mother Brown's whorehouse and gaming hell. The enigmatic woman who calls herself Lucia isn't the sort of female usually found here. Behind her mask and heavy makeup, she's obviously a respectable woman—who plays a devilish hand of cards.
Sapphira is desperate to keep her identity a secret, but Lord Elston's devastating kisses and touches demand complete surrender. And once he learns the truth, there's more at stake than guineas. Corin finds himself falling hard for a woman who's poised to run. A woman who's about to learn that he only plays to win…
FIRST LINES:
If this outfit didn't put off her would-be suitor, nothing would. Sapphira sighed and smoothed the dull brown gown she'd decided to wear. Even the sigh didn't disturb the linen fichu smothering her breasts. She'd taken care to leave only a small strip of skin showing at her neck.
For years, I've seen Ms. Connolly around e-mail loops and blogs, but it wasn't until recently that I've started reading her books. Several months ago, I picked up the first couple books in her Richard and Rose series and enjoyed them immensely. When I first began A BETTING CHANCE I wasn't sure if I would enjoy it as I had her previous work.
I was wrong. It took me a couple chapters to get into A BETTING CHANCE, but once it got going, I found it hard to put down. Sapphira and Lord Elston were engaging characters that I enjoyed getting to know better. Also, Ms. Connolly is a master of the time period (although I'm not one to judge, so if she isn't she fakes it better than anyone I've read before), the tiny details that she inserts into A BETTING CHANCE are a master of subtlety and really enhances the plot.
I enjoyed seeing the characters I loved from the other series I read from Ms. Connolly have a small role in the story. It was very interesting to see what was going on with them.
Also, it is rare that I feel a major emotional reaction to something that is going on in the story. At one point, I thought the story was going down a different path. I was furious with Corin (Lord Elston) for not taking a chance. Seriously, I was really furious with him and annoyed with the heroine for blithely accepting a plan. And I stood up and cheered when I was proven wrong.
Yes, I'm being vague, but I'm trying to to give out spoilers!
Anyhoo . . .
I really enjoyed A BETTING CHANCE. Ms. Connolly is an author I would read again. In fact, in the middle of reading A BETTING CHANCE, I went and downloaded the rest of the books of the series of hers that I started and never finished. Since I've very picky with how I spend my book money, that should tell you something right there!
WHERE PURCHASED:
Copy courtesy of
CK2S Kwips and Kritiques
RATING:
B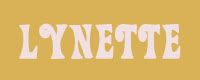 Labels:
Historical
,
Reviews: Grade B
ALL ABOUT ME!
Lynette

Mother, wife, aspiring romance writer, blogger, Army vet, book addict
View my complete profile

Blog Rating
Created by OnePlusYou - Free Dating Site

I LOVE THESE BLOGS