04 June 2010
Posted by Lynette
Because that man I married hijacked the camera with the pictures I had taken for a post that I was originally going to do today, I'm going to catch up on some of the great awards that I've received lately.
But before I do that. This is a picture I did manage to download before the hubster stole the camera. I figure this is a good bargaining chip for when the Chunkmaster is older. I can't wait until he starts dating so I can pass pictures like these around. Seriously, I have no idea why no one hasn't named me Mother of the Year yet! LOL!
By the way, can you see now why I call him the Chunkmaster?
Okay, back to the awards!
BTW, don't feel obligated to accept!
The first award that I received is the Prolific Blogger Award from
Christina
So what is a prolific blogger. So glad you asked....
"A prolific blogger is one who is intellectually productive, keeping up an active blog with enjoyable content. After accepting this award, recipients are asked to pass it forward to seven other deserving blogs."
My 7 Blogs are as follows:
1.
YA Librarian Tales
2.
The Geeky Bookworm
3.
Book of Secrets
4.
That's What I'm Talking About
5.
MamaKitty
6.
Just One More Paragraph
7.
The Book Lush
The Next is Our Lovely Blog Award from
Patti:
Now, for the rules! :)
1. Accept the award, post it on your blog together with the name of the person who has granted the award and his or her blog link.
2. Pass the award to other blogs that you've newly discovered.
3. Remember to contact the bloggers to let them know they have been chosen for this award.
1.
My House of Books
2.
Hott Books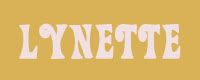 Labels:
Awards
,
Friday Ramblings
ALL ABOUT ME!
Lynette

Mother, wife, aspiring romance writer, blogger, Army vet, book addict
View my complete profile

Blog Rating
Created by OnePlusYou - Free Dating Site

I LOVE THESE BLOGS