07 June 2010
Posted by Lynette
Title: SOME GIRLS BITE: A CHICAGOLAND
VAMPIRES NOVEL
Author Name: Chloe Neill
ISBN #: 978-0-451-22625-9
Publisher Name: New American Library
Date Released: April 2009
Genre: Paranormal/Urban Fantasy
Pages: 341
Book Format: Print
BACK COVER BLURB:
They killed me. They healed me. They changed me.
Sure, the life of a graduate student wasn't exactly glamorous, but it was mine. I was doing fine until Chicago's vampires announced their existence to the world-and then a rogue vampire attacked me. But he only got a sip before he was scared away by another bloodsucker... and this one decided the best way to save my life was to make me the walking undead.
Turns out my savior was the master vampire of Cadogan House. Now I've traded sweating over my thesis for learning to fit in at a Hyde Park mansion full of vamps loyal to Ethan "Lord o' the Manor" Sullivan. Of course, as a tall, green-eyed, four hundred year old vampire, he has centuries' worth of charm, but unfortunately he expects my gratitude-and servitude. Right...
But my burgeoning powers (all of a sudden, I'm surprisingly handy with some serious weaponry), an inconvenient sunlight allergy, and Ethan's attitude are the least of my concerns. Someone's still out to get me. Is it the rogue vampire who bit me? A vamp from a rival House? An angry mob bearing torches?
My initiation into Chicago's nightlife may be the first skirmish in a war-and there will be blood...
FIRST LINES:
At first, I wondered if it was karmic punishment. I'd sneered at the fancy vampires, and as some kind of cosmic retribution, I'd been made one. Vampire. Predator. Initiate into one of the oldest of the twelve vampire Houses in the United States.
Here we have another story where we have a girl turned into a vampire and she has to deal with her newfound vampirism. If I had a nickel for every story with this theme, I'd be rich. However, despite my recent bashing of another book with a similar theme; I must admit the following . . . .
I really enjoyed SOME GIRLS BITE.
I wasn't sure if I was going to enjoy it at first. Merit (and I'm curious about her first name, I'm dying to know what it is, I hope they'll mention it in one of the sequels) was a bit whiny when she found out Ethan had changed her to save her life. It was a bit annoying at first really and I felt like snapping at her, "so, would you rather be dead? I'd be glad to climb into the book and stake you." However, after she got over that bit of whiny drama she became real interesting.
For some reason (which I hope will be revealed in later books), Merit doesn't turn out to be like normal newborn vampires. She's strong, and immune to a lot of their powers.
BTW, as I'm typing this, I'm aware it has a Mary Janice Davidson Betsey feel, but trust me, it's very different. I didn't have the ewww I've read this before feeling while reading SOME GIRLS BITE like I did with NICE GIRLS DON'T HAVE FANGS.
Merit was kick-ass. Oncee she embraced the direction her life has taken, she didn't take crap from anyone. I especially liked the battles between herself and Ethan. I also especially liked that despite her attraction to him, she didn't fall into a puddle of goo whenever Ethan walked into a room. I also especially like that both she and Ethan are very flawed and that their flaws are reasonable and logical to why they're not just jumping into bed together.
The suspense portion was interesting, as well as the side characters. They all were layered in well enough to where they were interesting but didn't overwhelm the main story. That was very well done.
Warning: There isn't much of a romance in SOME GIRLS BITE. Usually, that stuff bugs the heck out of me. With SOME GIRLS BITE, it didn't bother me. I felt it totally fit the story and the characters and I like that there is the promise of romance and romantic conflict to come. I also liked the fact that Merit didn't sit around moping when things didn't work out the way she wanted them to with Ethan. She considered and acted on other possibilities.
BTW, I do think Ethan's an ass, but he wasn't an ass in a way that wanted me to scream at the author. He was an ass in a way that you could tell that there's something more going on that the reader didn't know about yet, but will soon. I think my not being furious with Ethan's A—hole ness also stemmed from Merit's reaction. She accepted that he was a creep and moved on, which helped me move on.
Umm, I'm going to stop now, because I can't think of anything else to say besides, I liked this book and I look forward to the sequels.
WHERE PURCHASED:
Borrowed from library because I won an ARC of the 3rd book in the series and wanted to start at the beginning.
Rating:
B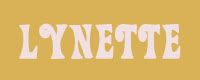 Labels:
Paranormal
,
Reviews: Grade B
,
Urban Fantasy
ALL ABOUT ME!
Lynette

Mother, wife, aspiring romance writer, blogger, Army vet, book addict
View my complete profile

Blog Rating
Created by OnePlusYou - Free Dating Site

I LOVE THESE BLOGS