21 June 2010
Posted by Lynette
ANGELS' BLOOD
Nalini Singh
ISBN #: 978-0425226926
Publisher: Berkley Sensation
Date Released: March 2009
Genre: Urban Fantasy
Pages: 368
Book Format: Print
BACK COVER BLURB:
Vampire Hunter Elena Deveraux knows she is the best – but she does not know if she is good enough for this job. Hired by the dangerously beautiful archangel Raphael, a being so lethal that no mortal wants his attention, Elena knows failure is not an option – even if the task is impossible.
Because this time, it's not a wayward vamp she has to track. It's an archangel gone bad.
The job put Elena in the midst of killing spree like no other – and pull her to the razor's edge of passion. Even if the hunt does not her, succumbing to Raphael's seductive touch just might. Form when archangels play, mortals break . . . .
FIRST LINES:
When Elena told people she was a vampire hunter, their first reaction was an inevitable gasp, followed by, "You go around sticking a sharp stack in their evil putrid hearts?"

Okay, maybe the actual words varied, but the feel was the same.
LYNETTE'S TWO CENTS:
BEWARE! BEFORE YOU READ THIS REVIEW. I DON'T KNOW WHAT'S WRONG WITH ME TODAY, BUT I'M IN A MOOD AND PLUS I HAVE A KILLER MIGRAINE!
READ AT YOUR OWN PERIL!
I purchased this book because everyone on Twitter is talking about Raphael this and Raphael that and I admit to being curious about all the drama. I also know that I'm so ornery that if they were all over this guy, I probably wouldn't like him.
I WAS RIGHT.
#####WARNING, WARNING, WARNING, WARNING, WARNING, WARING#######
THIS REVIEW IS GOING TO PAUSE FOR A MOMENT WHILE I SPEND A LOT OF TIME SNARKING ON RAPHAEL. IF YOU FEEL THAT THIS WOULD HURT YOUR FEELINGS, PLEASE SCROLL DOWN TO THE NEXT COUPLE PARAGRAPHS!
Come on girlies? What's up? Rafael is a dick. He makes Elena cut herself, mind rapes her, and is a complete jerk to her. SO FREAKIN' SEXY GUYS. THAT'S JUST THE TYPE OF MAN I WANT IN MY LIFE. As I was reading this, all I could keep thinking is, is this the hero? Okay, I know he was in the "Quiet," for some of the more awful stuff that he did to her, but that is no freakin' excuse!
I know I'm being harsh here, but to me his behavior was akin to a man getting drunk, getting in his car and killing someone and thinks that he should be excused because he was drinking. Come on! Just because he's an angel, sexy, and the top of the food chain, does that excuse his behavior?
NO FREAKIN' WAY!
Okay, I will admit that he warms up during the middle to end of the book (after Elena pops his wings with a specialty weapon and brings his arrogant ass down). But by that time, it was a little too late to me. Also, can anyone tell me what is it about these two that makes you think they're destined to be together? Seriously, what is it besides incredibly hot sex and pheromones that make these two perfect for each other?
Speaking of sex, what was up with that? The whole book was one big build up of sexual tension and then when you get to the actual sex scene, it's like a paragraph. That felt like a cop out to me. If you're going to build up sexual tension like that you got to deliver (unless you're writing inspirational). I mean I'd seen more graphic sex scenes in a straight Harlequin Romance novel.
####WARNING OVER#######
Okay, now that I'm done snarking on Raphael, let me get to my review!
I can tell that this series is going to be a guilty pleasure read. Although I know it's going to annoy the hell out of me, the same way Bella Swan annoys the hell out of me, I'm not going to be able to not read this series.
WHAT I LIKED!
• I really liked Elena. She was so kick-ass. The only issue I had with her is her taste in men. But, I can forgive her for that. Raphael does sound sexy. Yes, I would've banged him at every opportunity, but I wouldn't have fallen in love, or put his needs above my own. Especially as he DIDN'T DO ANYTHING TO DESERVE SUCH DEVOTION!
• The world building is off the chain (ghetto slang, excuse me)! It was awesome. I would like to sit down with Ms. Singh and just get inside her head. I think she'd be an awesome person to talk to. If I haven't completely offended her by snarking on her hero. Sorry, about that!
• Supporting characters (with the exception of Dimitri who is in the same vein as Raphael). I loved how they were all multi-layered, had their own issues but didn't overwhelm the main story the way some authors do. (cough, cough, cough J.R. Ward)
• The actual writing. Despite hating the hero, the writing sucked me in from the first page!
Also, I must admit that I tore through this book, despite having a killer migraine last night (I still have it this morning). I also admit that this morning, I logged onto my library account and requested the second book in the series.
UMM, YES HYPOCRITE IS LYNETTE AND DAMN PROUD OF IT.
I'm interested in seeing where the characters are going, especially Elena.
I've found a new guilty pleasure, but that doesn't mean I won't snark about it.
STAY TUNED!
WHERE PURCHASED:
Borrowed from my local library.
Rating:
C+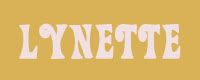 Labels:
Reviews: Grade C
,
Urban Fantasy
ALL ABOUT ME!
Lynette

Mother, wife, aspiring romance writer, blogger, Army vet, book addict
View my complete profile

Blog Rating
Created by OnePlusYou - Free Dating Site

I LOVE THESE BLOGS