16 June 2010
Posted by Lynette
Book Title: TEMPTING EDEN
Author Name: Margaret Rowe
ISBN #: 978-0-425-23431-0
Publisher Name: Berkley Heat
Date Released: June 2010
Genre: Erotica/Historical/BDsM
Pages: 252
Book Format: Print
BACK COVER BLURB:
Set against the backdrop of Regency England comes a scorching new novel about a perfect gentleman and the imperfect woman who makes him forget all his good intentions.
Forbidden desire is the hardest to deny . . .
Eden Emery is no stranger to sin. To keep her sister safe from harm, she's paid a steep price with her body—and very nearly lost her soul. But when Baron Ivor Hartford, the very Devil himself finally dies, her troubles are far from over.
Major Stuart Hartford, the late baron's nephew, is in the market for an honorable wife, but first he has to take care of the matter of his Uncle Ivor's ward—a young woman who makes him question the virtue of being proper. For the passion she incites burns away his inhibitions and inflames his heart.
But Eden has vowed to never again cede her destiny to a man. And Hart is left with no choice but to tempt the temptress herself, to show the woman he longs to possess forever that passion can heal, that the sins of the past can be overcome, and that submission can be the greatest power of all.
FIRST LINES (Prologue):
When he was done, she'd be the greatest whore in all Christendom.



If they'd been in London, her body would have been sold to the highest bidder in the Marriage Mart. He'd have had to dower her for some chinless earl to take his pleasure in her innocence. Since London was out of the question, and a ton marriage was not on her horizon, there was no better man than he to teach her. She was destined to be a prim little prude if he didn't intervene.
TEMPTING EDEN is a hard book for me to review. TEMPTING EDEN is so well-written, and unique to its genre that it captured my attention and kept it. However, I still had issues with TEMPTING EDEN. Eden was such a damaged character and with the way TEMPTING EDEN was written, I found it hard to believe that she could make such a complete transformation and achieve her happily ever after. Honestly, I didn't believe Hart was man enough to give Eden that. He wasn't as well drawn out as Eden and I never really warmed up to him as a heroic character. I believe I felt that way because of the lack of respect shown between Eden and Hart.
Eden's degradation was so complete and started at such a young age, and so well-explained, I found it hard to believe that she would have the strength to stand up to Hart without fear and second-guessing herself. I also found it hard to believe she would fight Hart about their relationship instead of just doing his bidding. This feeling was compounded with her submissive personality. These feelings could be me and my misunderstanding of submission.
The only other thing that bothered be about TEMPTING EDEN was how when Hart went after her back to his estate. That didn't seem appropriate to the historical setting and I couldn't see how they could've gotten away with living together on the same estate without a chaperone in that era. Why didn't the neighbors come in protest? Why wasn't anything said about that? Even with Eden's past, it wasn't something that was widely known. To everyone's eyes, she was still an unmarried maiden. However, I'm not an expert so I could be wrong, but because of that situation it pulled me out of the story.
TEMPTING EDEN is a wonderful, well-writeen unique tale that left me curious to see how the story was going to play out. The author has a vivid writing style that captures the imagination. Although TEMPTING EDEN left me with a lot a questions, I don't think anyone would be disappointed with ordering this book!
WHERE PURCHASED:
Received copy from
C2KS Kwips and Kritiques
for review on their site!
Rating:
C+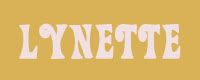 Labels:
Erotic
,
Historical
,
Reviews: Grade C
ALL ABOUT ME!
Lynette

Mother, wife, aspiring romance writer, blogger, Army vet, book addict
View my complete profile

Blog Rating
Created by OnePlusYou - Free Dating Site

I LOVE THESE BLOGS