19 July 2010
Posted by Lynette
FEDERATION CHRONICLES BOOK 3: INSATIABLE
Lauren Dane
ISBN: 978-0-425-23526-3
Penguin Putnam/Berkley Heat
July 6, 2010
Erotica/Futuristic
Trade Paperback
BACK COVER BLURB:
Desire is the most dangerous sensation of all.
With tensions between the Federation and Imperial 'Verses rising, one woman may hold the key to victory. The dangerous mission to smuggle her out of Imperial Territory falls to Daniel Haws and his team, the ultra secret Phantom Corps. This elite squad of the Federation Military is the only one trusted and skilled enough to remove her from under the watchful eye of her father, the Supreme Commander of the Imperial 'Verses.
Carina is used to wearing a mask. Her father and his men think her little more than a pretty prize to be won by a man more ruthless than the rest. When he announces his intention to marry her to one of his henchmen, a man known for his cruelty, Carina knows she has to move as soon as possible to get out. But getting secret information to the Federation has served her well for years and she appeals to them for help.
She expected rescue from a man who'd been her enemy. But she wasn't prepared for just how intense her attraction to Daniel Haws would be. Born as adversaries into different ranks, and on the run for their lives, they now need each other to survive–by holding on to the only thing they have in common: a growing desire that is dangerous, irresistible, and insatiable…
FIRST LINES:
There was no sound other than heavy breathing and then an in-drawn breath gone liquid. Normally, the sound would have fallen on deaf ears as he simply did his job and walked away. Then again, normally, it would have been quicker, anonymous, so the target wouldn't nkow what hit them, even as their life ended.

Today Daniel broke the rules and took a step closer to teh ever-looming darkness. He wanted Saul Kerrigan to see his face, to know he was dying because Daniel made it so. To know he was dying because of what he'd done. Not just to the citizens of the Federation but to Daniel's sister as well.
LYNETTE'S TWO CENTS:
Confession, I've been a Lauren Dane fan girl ever since I won one of her books in a contest. The moment I finished that book I either went to the library and got most of her back list or bought it. While there might have been some aspect of one of her novels that I didn't like, I always loved the writing and would beg, borrow, or steal to get her latest release. INSATIABLE was no exception. I love Lauren Dane's novels because she is one of the few erotic romance authors who manage to perfectly infuse great character development and strong family ties in her heroes and heroines.
Daniel and Carina were strong characters and I loved them and I loved them together. While INSATIABLE didn't have the sexy ménage relationship like book one of the series (and I'm not a big fan of ménage books anyway), nor the intense sexual chemistry/dirty talk of the second book in the series, I totally bought into the relationship and thought it fit with the intense life-threatening situation that Daniel and Carina found themselves in. I found the build-up of their relationship realistic and believable as Daniel comes to terms with his value as a man who deserves to have a relationship no matter his dangerous job and Carina and her ability to embrace her true self after living such a repressed life with her father.
Although I understand the whole point of INSATIABLE was the journey of getting Carina out of such a dangerous environment, I couldn't help having several are we there yet moments during the journey. I believe that was because although they were in fear for their lives, I kept expecting something more. That it would harder for Carina and Daniel to escape her father's territory and that they would have to confront several people (to tell you who and why would reveal too many spoilers). That mild annoyance didn't deter my enjoyment of the novel though I loved everything that happened once they managed to get free. It was still full of tension, but equally satisfying. Lauren Dane will continue to be on my must buy list and I encourage you to give her a try as well.
WHERE PURCHASED:
Received review copy from
CK2S Kwips and Kritiques
for review on their site.
RATING:
B
CONTEST:
Because I'm such a fan girl. I'm going to give away a copy of
Undercover
the first book in the Federation Chronicles series to a follower of my blog who leaves a comment below and lives somewhere where The Book Depository ships to. The contest will be open until Sunday, July 26th until midnight EST. Good luck!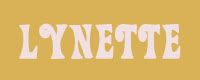 Labels:
Erotic
,
Futuristic
,
Reviews: Grade B
MY FAVORITE QUOTES
"Do you see, Solange, that you are the only woman in my world? The one woman who can choose life or death for me. You are the center of my world and you always will be. When I tell you that your pleasure is mine, I mean that literally"—
Christine Feehan

POPULAR POSTS

LABELS (SEARCH BY)


ALL ABOUT ME!
Lynette

Mother, wife, aspiring romance writer, blogger, Army vet, book addict
View my complete profile

Blog Rating
Created by OnePlusYou - Free Dating Site

I LOVE THESE BLOGS