15 July 2010
Posted by Lynette
COLTON BY MARRIAGE
Author Name: Marie Ferrarella
ISBN #: 978-0373276868
Publisher Name: Silhouette Romantic Suspense
Date Released: July 2010
Genre: Series Romantic Suspense
Pages: 224
Book Format: Print
BACK COVER BLURB:
Susan Kelley remembers the long-ago teenage crush she had on rancher Duke Colton. Some things don't change—like Duke's sexy half smile and the way it leaves her breathless. What's different now is Susan's all grown up with very real desires....
Accustomed to minding his own business, Duke can't walk away when he spots Susan crying outside a hospital. Ever since that day, their paths keep crossing. They finally surrender to the scorching passion between them, and suddenly she's all he can think about. And when Susan begins receiving threats, Duke must do everything in his power to protect the woman he can't resist loving.
FIRST LINES:
Duke Colton didn't know what made him look in that direction, but once he did, he couldn't look away. Even though he wanted to.

Moreover, he wanted to keep walking. To pretend that he hadn't seen her, especially not like that.

Susan Kelley's head was still down, her short, dark-blond hair almost acting like a curtain, and she seemed oblivious to the world around her as she sat on the bench to the side of the hospital entrance, tears sliding down her flawless cheeks.

Duke reasoned that it would have been very easy either to turn on his heel and walk in another direction, or just to pick up speed, look straight ahead and get the hell out of there before the Kelley girl looked up.

Especially since she seemed so withdrawn and lost to the world.
Sometimes a girl is just in the mood for a light, quick read. I love series romance and my favorite series are Harlequin Intrigue and Silhouette Romantic Suspense. If you haven't read a series romances try them out.
I picked up COLTON BY MARRIAGE because it looked like the story was about old childhood sweethearts rekindling their romance. I love stories like that, so I was a little disappointed/annoyed that it wasn't. The blurb mentioned Susan had a crush on him when she was a kid when she didn't. Of course I'm fallible (I'm not really, but it's good to not appear as if I'm NOT always right, especially when I'm discussing my opinion on books – LOL) and I could be wrong. Maybe her crush was mentioned in COLTON BY MARRIAGE but if it was, it was mentioned in passing.
Overall, COLTON BY MARRIAGE is a well written novel. I would buy the author again, but I just couldn't connect with the characters.
Susan (the heroine) is annoying and has too many TSTL (too stupid to live) moments!
To be honest, it could be because Susan's very removed from me that I had a hard time relating to her. She's the youngest of a lot of children (can't remember how many now), and lives behind her parents home and works in their company but she complains that they are always in her business! WTF. Or am I the only one who can see the irony? I hope not!
Why I can't relate. I left home soon after it became legal and haven't been back. This is despite the fact that my mother would still do anything for me that it's in her power to do/give. This is despite (or maybe because) the fact that I'm well over the age of twenty-one with a family of my own. During a recent telephone conversation with my mother (we live in different states) I happened to mention that I had a headache, she freaked and told me she'd mail me some aspirin (no, I'm not kidding)! Even still, it's hard for me to relate to Susan's annoying whining. She's in her late twenties, yet she seemed very immature emotionally.
1. She has a stalker boyfriend. He tries to assault her and she's saved by the hero but Susan snaps at the hero when he tells her stalker that her stalker is not a man for trying to attack a defenseless woman. She seems to think she's not defenseless, but did she knee the bas%%rd in the groin or anything? Not a once. Honey, you were defenseless. Get over it!
2. She has several temper tantrums wanting to be taking seriously. Umm, honey well stop throwing temper tantrums!
3. Okay. I know there are virgins over twenty years old, but it didn't see believable to me why she was (religion, dating history, etc.). It pulled me out of the story.
Because of this, I couldn't warm up to Susan, which ruined the book to me. I also had problems with Duke, though not as many. Basically Duke's father runs a million dollar ranch, is a jerk, and uses his children more like slave labor. Duke also lives with Daddy on a home on his father's ranch. He doesn't like his father but . . . umm there is nothing inside COLTON BY MARRIAGE that makes you understand why he's still living under his father's roof and dealing with his bull crap.
I could go on and on. Basically I wished COLTON BY MARRIAGE had more character development that would make me connect emotionally to the hero and heroine. Also, while I love romantic suspense novels that are more focused on the characters development than the suspense, the suspense in COLTON BY MARRIAGE wasn't as developed to me as it could be. In the end I had a WTF this came out of nowhere feel, but it wasn't in an edge of a seat kinda way, it was in a this didn't make sense way.
Despite this, I would try the author again, because I enjoyed her writing, just not this particular story.
WHERE PURCHASED:
I purchased with my own hard earned money!
Rating:
C –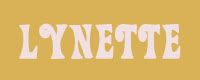 Labels:
Reviews: Grade C
,
Series Romance
,
Suspense
ALL ABOUT ME!
Lynette

Mother, wife, aspiring romance writer, blogger, Army vet, book addict
View my complete profile

Blog Rating
Created by OnePlusYou - Free Dating Site

I LOVE THESE BLOGS