21 July 2010
Posted by Lynette
BUTTERFACE
Gwen Hayes
ISBN #: 978-1-4524-6529-6
Publisher Name: Gwen Hayes
April 2010
Young-Adult/Contemporary
8,000 words
eBook
BACK COVER BLURB:
Beth wasn't pretty. Born with hemifacial microsamia, she's supposed to feel lucky that it wasn't worse, that the surgeries made her almost normal, and that the scars are mostly not noticeable. Nobody told her how to hide the scars on the inside though.
Lucas O'Leary, Lucky, doesn't even notice Beth's face. He's finding out that underneath her granite hard shell, she's really a sweet girl. He enjoys spending time with her and is beginning to realize he might want to be more than just her friend.
But Lucky has a secret--if he doesn't bring Beth to the "dog dinner" party his roommates are having, he's off the team. The soccer scholarship is paying his college tuition--he HAS to stay on the team. But if Beth ever finds out she's his entry in the contest for ugliest date, he stands to lose even more.
FIRST LINES:
Lucas O'Leary didn't often question why his life always seemed to fall into place just right. He was satisfied with the outcome, after all, and it wasn't like he didn't work hard and give it everything he had. Just because everyone called him Lucky, didn't mean luck really handed him everything.



But sometimes, like tonight, part of him felt a little guilty.
LYNETTE'S TWO CENTS:
I purchased this book several weeks okay (okay, months ago, sue me) when I saw
Mama Kitty's
review on the short story. Her review intrigued me and since the story was only 0.99 cents I quickly downloaded it to ShaNayNay and promptly forgot about it.
Then I got my new HTC Evo Droid phone and downloaded the Kindle for Droid app (Great application by the way. It is so less conspicuous to sneak reads at work when you have your cell phone with it's convenient stand in front of your computer instead of your Kindle – not that I would know that from experience or anything – just a general comment – LOL).
Anyhoo, I had just finished another book on my Evo and was scrolling through the titles for another read, when I saw BUTTERFACE. It was a B so it came up pretty quick and I remember that MamaKitty liked the book so I opened it and began reading.
And immediately began transformed. BUTTERFACE is lyrical, true to life, with characters that sympathized with and connected with even when they weren't doing the right thing.
Because of her deformity, Beth is used to hiding. She keeps her hair pulled in front of her face and tries to disguise her insecurity with a sharp wit. Lucky is the all around dreamboat and star athlete. He comes into the diner where Beth works at every night to escape from his roommates, study, and try to figure out what he wants to do with his life. Used to being in each other's presence, a casual friendship erupts. That friendship takes on another level when several of Lucky's teammates come into the diner see Beth and decide that Lucky needs to invite Beth to the soccer team's annual dog dinner. If he reneges, he could be kicked off the team and lose his scholarship. What's a guy to do? Feeling like a jerk for how his teammates coerced Beth into attending the dinner, he spends more time with her and slowly sees her as a girl, a girl he's becoming increasingly attracted to. Yet the dance is approaching. What is he going to do?
BTW, yes, I know it's annoying to have questions in reviews. But, WTF, you should know by now that I suck with plot summaries. If you want to know what happens buy the darn book. It's good I'm telling you!
I can't find anything wrong that annoyed me about BUTTERFACE. No flaws that I can harp on. That's kinda annoying actually.
BUTTERFACE is a short story that doesn't feel short. Beth and Lucky have full character arcs and I love the fact that they come to their full potential on their own. They each have a journey of self discovery that is moving and realistic. Theirs no outside source swooping in to save the day. No, I can't live without you. No, I'll die if you leave me. No, I'll sit and stare out my bedroom window while the months drift by across the pages. No one gets shot and only realizes that they were meant for the other person when they're near their deathbed. Thank God.
The prose and writing was awesome and add to what great characters Lucky and Beth are for example:
Lucky wasn't always clear on girlspeak, but he thought she was trying to tell him something important. So he shut up. Because that is what smart guys do when a girl is winding up to talk about something important. If you interrupt with what you think might be a reasonable question like, Do all waitresses have pen names? She will shut down and say, Nevermind. And that word is the kiss of death to any make-out session you'd been hoping to have later that night.

At all costs, when it comes to girls, avoid being told nevermind. Even if you weren't planning on kissing them. It's just good sense.
And:
Thursday night, he kissed her sweetly at her front door and she actually sighed. Like a girl. She wanted to kick her own ass. But something in his eyes changed at that moment, like they caught flame. Suddenly, he kissed her so hard she found herself crushed to the wall and whatever had sparked in his eyes roared to life in that kiss. It wasn't sweet. It set fire to her blood and melted her bones into molten lava.

At this rate, she was never going to be a lesbian.
I'm serious. What are you waiting for? Read this book!
WHERE PURCHASED:
Purchased with my own money. And you should purchase with yours. Come on people it's only 0.99 cents! And click on the link below. No one has bought through my Amazon links yet. DO IT! DO IT! DO IT!
Umm, yes I have issues. Sue me!
Rating:
A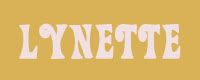 Labels:
Reviews: Grade A
,
YA
ALL ABOUT ME!
Lynette

Mother, wife, aspiring romance writer, blogger, Army vet, book addict
View my complete profile

Blog Rating
Created by OnePlusYou - Free Dating Site

I LOVE THESE BLOGS