23 July 2010
Posted by Lynette
I never wanted to have one of those blogs that gripped about people or the happenings in romanceland. I always wanted my blog to be about the books and my opinion of those books. However, something happened recently that really pissed me off. I thought about just letting it go, but I find that I can't (i.e., TOO PISSED OFF). So I'm talking about it here.
I review books not only for this, my personal blog, but several other review sites as well. I received a book to review from one of those sites. I read the book, wrote my review, and sent it in. The review was posted. The author had a hissy fit about my review and I think the review site was so taken aback (this was a first for them) that they took down the review.
First off, I know I'm blunt. I can be too blunt at times (just ask my husband – it drives him crazy). But I'm very honest about what I like and don't like in a book. In this particular review, I think I was being pretty darn nice, because there were things that I liked and didn't like. I hyped up what I liked and pointed out what I didn't like and not once did I disparage the writer or the quality of the writing (which I actually liked).
When I found out about this incident, the first thing I did was find other bloggers who wrote reviews about this book. I didn't have to look far because I remembered seeing at least two reviews from blogs I follow about this book. One of the blogs rated it high the other average. But, I noticed that both these reviews focused on the plot and didn't really go into a whole lot of details of their thoughts as they read the book. As everyone knows giving plot summaries of books is not my strongest suit. So my reviews are ALWAYS about what I'm thinking and feeling as I read a book, what worked for me and what didn't. And I think my review of this book reflected that. But, since I'm Twitter friends with one of the other bigger bloggers who I know read the book and posted a review, I contacted this person and sent them my review of this book to see if they thought anything was wrong with what I had written. The return e-mail I had gotten was a big fat WTF the author's on crack (okay, I may be paraphrasing right there - remember I'm pissed right now). The other blogger even pointed out that I had recommended that people buy the book at the end of my review.
I heaved a big sigh of relief that yes as usual I am right and it's just the rest of the world that is crazy! LOL!
Yes, I wished that the review site would've told the author to kiss their butt and left my review up (which in fact they did tell this author that after the shock wore off but not probably not using those exact words). In fact the review site told me that they were never doing this again (taking down a review) and admitted it was they're fault for even listening to the author's insane melodramatic ranting (once again I'm paraprashing, but again I'M PISSED and you get the the drift). However, I'm more annoyed with the author. I think I'm more annoyed because I am a writer myself and I know that being a writer means opening yourself up for other people to read and comment on your work.
When I first began writing seriously, I joined RWA and my local RWA Chapter. I met some published authors and I even had an author who wrote in the genre/publishing house I wanted to write in look at several chapters of my work. When I got my precious story back from this author there were big red X's over pages and pages of my story. And I learned rule number one in becoming a writer.
DON'T TAKE IT PERSONALLY. IT'S NOT ABOUT YOU! EITHER LEARN AND DEVELOP BY WHAT'S BEING SAID ABOUT YOUR WORK OR IGNORE IT.
That was a lesson that I've taken to heart. Apparently this is a lesson that this author forgot or never learned. I think the author assumed that because a publisher brought their work everyone was going to say that it's the greatest thing since sliced bread.
Do I have a point to all this? Some great insight to end this blog post off so that we as readers, writers, and authors can all come together and live in peace? Nope. Can't think of a one. I'm still annoyed and I still think the author was a big fat moron.
Thank you for listening.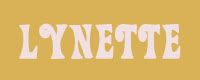 Labels:
Friday Ramblings
ALL ABOUT ME!
Lynette

Mother, wife, aspiring romance writer, blogger, Army vet, book addict
View my complete profile

Blog Rating
Created by OnePlusYou - Free Dating Site

I LOVE THESE BLOGS