28 July 2010
Posted by Lynette
Book Title: CHOSEN: THE LOST DIARIES OF QUEEN ESTHER
Author Name: Ginger Garrett
ISBN #: 978-1-4347-6801-8
Publisher Name: David C. Cook Publishing
Date Released: March 2010
Genre: Historical/Biblical Fiction
Pages: 288
Book Format: Print
BACK COVER BLURB:
Wrenched from a simple life for her beauty, Esther finds herself at the mercy of King Xerxes. Leaving behind her only relative, her cousin Mordecai, and her first true love Cyrus, she is thrown headlong into the unrestrained extravagance of palace living. Quick of mind and strong in spirit, she refuses to suffer the fate of her harem sisters and boldly challenges Xerxes to give of his heart before taking his pleasure, thus sealing her place beside him as queen. While conspiracy spins its diabolical web, Esther's mind and spirit waver, and she is forced to confront the past in order to save her future – and that of an entire nation.
FIRST LINES:
If you have opened this, you are the chosen on.

For this book has been sealed in the tomb of the ancients of Persia, never to be opened, I pray, until G-d has but his finger on a new woman of destiny, a woman who will rise up and change her nation. But we will not talk of your circumstances, and the many reasons this book may have fallen into your hands.
LYNETTE'S TWO CENTS:
I belong to an on-line book group. We're just a bunch of woman (mostly romance readers) gabbing about the books we're reading. A woman in my book group also reads historical fiction. She read this book, and was talking about how much she enjoyed it. Even though she and I don't usually agree on books, CHOSEN sounded so intriguing that I thought I'd give it a try. I'm glad I did.
CHOSEN has an original premise. Basically archeologists have found Queen Esther's (yes, the Queen Esther from the bible) diaries hidden away in a tomb. Her diaries were translated and published. CHOSEN reads like we're looking at the actual published diaries instead of a work of fiction. Although I was bored with all the faux newspaper articles about the find that lead up to the story (I wanted to get to the meat), I appreciated them and their originality.
FAIR WARINGING: THE REST OF THIS REVIEW IS GOING TO TALK ABOUT HOW COOL SOME OF THE AUTHOR'S IDEAS WERE.
I've read the Book of Esther but I really appreciated getting this author's take on Esther's day to day life. I had several duh moments. I never really thought about what her life was like and that yeah, she was really living in a harem and what a great risk she was taking by going to the King to try and save her cousin and her people. (No spoilers there right. I'm assuming everyone is somewhat familiar with the famous story.) At least for me, the author did an awesome job fleshing that out. She made Esther into a real, relatable, human being.
I also never thought about what Esther might have been giving up by being forced to go into the King's harem. In this fictionalized version she was in love with a boy named Cyrus, who she had hoped to marry but was separated from. Even knowing the end of the story and knowing that it wasn't going to work out for them (umm, no spoiler there right. Everyone knows she marries the King of Persia right – LOL), Cyrus added an excellent dimension to her life and it was great to see how their lives took an unexpected turn.
What I never connected to before is that the Persian King Esther was married to was actually the Persian King from the Sparta 300 fame. I was like, cool, I never knew that. Then one of my twitter friends totally destroyed my buzz and asked me was I sure. So I looked it up online and there is a debate that Esther was married to either him or another guy so it's still plausible that it was actually him she was married to.
The premise was compelling and the writing and the fictionalized events in Esther's day-to-day life pulled me in from the beginning. Even knowing the biblical version of the story, I found myself reading through the pages eager to discover what was happening next. There is a lot of intrigue in CHOSEN that I enjoyed. I did have a WTF moment at the end of the novel. The end and the villain seemed to come out of no where, but not in a good way. I was disappointed with the lack of build up to that one moment but other than that, I thought this was a piece of intriguing historical fiction that had great tension, intrigue and suspense.
FAVORITE QUOTE:
I felt unsteady as I lead Xerxes to his seat. Women in his kingdom were but dressing for a man's bed and a satisfactory way to provide heirs. The king had once banished a queen on the advice of his counsel. Now would he accept the word of his queen and banish the adviser? Dear G-d, I pleaded silently, how can it be that I should change history? I am a prisoner myself – how can I asked for the freedom of a nation?
WHERE PURCHASED:
Borrowed from my local library.
Rating:
B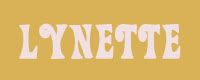 Labels:
Historical
,
Inspirational
,
Reviews: Grade B
ALL ABOUT ME!
Lynette

Mother, wife, aspiring romance writer, blogger, Army vet, book addict
View my complete profile

Blog Rating
Created by OnePlusYou - Free Dating Site

I LOVE THESE BLOGS