09 August 2010
Posted by Lynette
Book Title: LOVE IN THE AFTERNOON
Author Name: Lisa Kleypas
ISBN #: 978-0-312-60539-1
Publisher Name: St. Martin's Press
Date Released: July 2010
Genre: Historical Romance
Pages: 332
Book Format: Print
BACK COVER BLURB:
She harbors a secret yearning.
As a lover of animals and nature, Beatrix Hathaway has always been more comfortable outdoors than in the ballroom. Even though she participated in the London season in the past, the classic beauty and free-spirited Beatrix has never been swept away or seriously courted . . . and she has resigned herself to the fate of never finding love. Has the time come for the most unconventional of the Hathaway sisters to settle for an ordinary man – just to avoid spinsterhood?
He is a world-weary cynic.
Captain Christopher Phelan is a handsome, daring soldier who plans to marry Beatrix's friend, the vivacious flirt Prudence Mercer, when he returns from fighting abroad. But, as he explains in his letters to Pru, life on the battlefield has darkened his soul – and it's becoming clear that Christopher won't come back as the same man. When Beatrix learns of Pru's disappointment, she decides to help by Coakley: concocting Pru's letters to Christopher for her. Soon the correspondence between Beatrix and Christopher develops into something fulfilling and deep . . . and when Christopher comes home, he's determined to claim the woman he loves. What began has Beatrix's innocent deception has resulted in the agony of unfulfilled love – and a passion that can't be denied.
FIRST LINES:
It all began with a letter.

To be precise, it was the mention of the dog.

"What about the dog?" Beatrix Hathawy asked. "Whose dog?"



Her friend Prudence, the reigning beauty of Hampshire County, looked up from the letter that had been sent by her suitor, Captain Christopher Phelan.
For me a Lisa Kleypas historical novel is a book that I'm going to read no matter what the reviews say. Once I made the mistake of holding off reading one of the books in the series based upon a couple of the reviews I had read and then when I read the book, I loved it and kicked myself in the head for waiting so long. Yes, there have been some of her books that I was like huh, why did she go there, but I've never been disappointed enough to stop devouring them whenever I can.
Beatrix Hathaway, the youngest and most eccentric of the Hathaway clan was a delight. I can't think of one bad thing to say against her. No too stupid to live moments, no what were you thinking, nothing. She tackles life head on and would do anything for the people she loves. Including Christopher Phelan.
Prior to the war, Christopher Phelan was gentleman of leisure once made a disparaging quip about Beatrix, so he's not on her top ten list of men she admires. In fact, he begins courting her friend Prudence. When he goes off to war, he sets up a clansdine correspondence with Prudence. However, the war quickly changes Christopher. The letter he sends Prudence is depressing and disgust her, but Beatrix feels that this is a letter that cannot be ignored, so Prudence tell her to answer it for her.
And so it begins. Christopher and Beatrix begins a correspondence and fall in love with each other. Christopher has no idea that it's been Beatrix that has been writing to him and once Beatrix realizes that she's fallen in love with him, she finds that she can no longer write to him pretending to be someone else, so she sends one final letter, and the letters end.
Christopher returns from the war damaged. But he is now a war hero and as a result of the death of his older brother, about to inherit a large estate when his grandfather passes away seems very eligible to Prudence. When Christopher finally returns home to his disappointment, instead of encountering Prudence (who is enjoying a season in London), he comes across Beatrix instead. There is instant chemistry between Christopher and Beatrix and it's amusing to see them both fight it. Beatrix because she remembers how he disdained him, the feelings she has of not being good enough, and her promise to Prudence keep her from revealing that she is the letter writer. Though not completely helpless, she keeps trying to make him remember, but Christopher is either too damaged by his experiences in the war, or doesn't want to remember. He's too busy holding on to the dream of Prudence and how those letters made him feel alive to see what's right in front of his face.
Okay, I loved Beatrix and Christopher. They were awesome together. I loved nearly every word of Love In the Afternoon. There is one scene where Beatrix and Christopher are about to get in the moment that is laugh out loud hilarious. I started to type it out but it was too long. But I was laughing my butt off. It involves animals and the misconception about sex.
The only reason I didn't give LOVE IN THE AFTERNOON an A is because there were a few moments at the end of the novel that dealt with some of the subplots that had me going, is that it? You're joking and the ending was abrupt. Despite that, LOVE IN THE AFTERNOON was an excellent read and another winner from my favorite historical romance author.
WHERE PURCHASED:
Bought with my own money.
Rating:
B+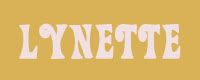 Labels:
Historical
,
Reviews: Grade B
ALL ABOUT ME!
Lynette

Mother, wife, aspiring romance writer, blogger, Army vet, book addict
View my complete profile

Blog Rating
Created by OnePlusYou - Free Dating Site

I LOVE THESE BLOGS