26 July 2010
Posted by Lynette
Thank you for participating in my contest. You guys are the most awesome peeps ever!
Here are the list of entrants!
Bells
Kwana
Melanie
Elaing8
Ms. Book Junkie
Vixen Pearl
Spav
Lori
flchen
Fiona Chan
Marissa
Stella
Dara Young
Malea
Katsrus
Crystal GB
JenM
Nicole
Kaetrin
Sarah
And the winner according to random.org (sorry, couldn't figure out how to put the widget thingy with the number up as proof) is!!!!!!
VIXEN PEARL
Pearl send me your address and information so I can mail the book out to you. You can reach me at lynettestwocents at gmail dot com
Thank you to everyone who entered!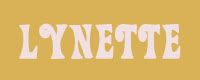 Labels:
Contest
ALL ABOUT ME!
Lynette

Mother, wife, aspiring romance writer, blogger, Army vet, book addict
View my complete profile

Blog Rating
Created by OnePlusYou - Free Dating Site

I LOVE THESE BLOGS