11 August 2010
Posted by Lynette
Miss me? I missed you too. I've been out of the loop a lot lately because I've been having major computer issues. I've also actually been working at work. Imagine that. Sucks doesn't it! So, I haven't had time to write up my reviews at work and post them here. Also, the computer I'm having issues with is also the computer that has my Tuesday Treat pictures on it, so I couldn't get to them either. While my computer isn't completely fixed, it's usable now so give me time to write up reviews on the books I've been reading and I'll be back to active blogging soon.
In the meantime. These pretties were delivered to me last night. Don't they look awesome! Are you jealous. I know you are! I can't wait to read them, especially the Eloisa James one.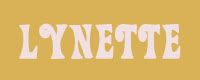 MY FAVORITE QUOTES
"Do you see, Solange, that you are the only woman in my world? The one woman who can choose life or death for me. You are the center of my world and you always will be. When I tell you that your pleasure is mine, I mean that literally"—
Christine Feehan

POPULAR POSTS

LABELS (SEARCH BY)


ALL ABOUT ME!
Lynette

Mother, wife, aspiring romance writer, blogger, Army vet, book addict
View my complete profile

Blog Rating
Created by OnePlusYou - Free Dating Site

I LOVE THESE BLOGS