08 September 2010
Posted by Lynette
Book Title: DARK PERIL
Author Name: Christine Feehan
ISBN #: 978-0-425-23659-8
Publisher Name: The Berkley Publishing Group
Date Released: September 2010
Page Count: 385 (though 40 pages are of stupid/boring appendix crap)
Price: $25.95 (No, I'm not kidding)
Genre: Paranormal Romance: Vampire/Shape-shifter
Book Format: Print
BACK COVER BLURB:
Dominic, of the Dragonseeker lineage – one of the most powerful of the Carpathian lines – is desperate to go to the very heart of the enemy camp and learn their plans. There's only one way to do so: ingest the parasitic blood of a vampire. He knows that it is a mission from which there is no return. With little time before the blood takes effect, he'll get the information he needs, relay it to the leader of the Carpathians, and go out fighting. There is no more honorable way to end his life.
Solange Sangria is one of the last of the jaguar people, a royal pureblood, a dying species that cannot recover from bad decisions made over hundreds of years. She has been alone, fighting to save the remaining shape shifters from the hands of Broderick the Terrible: her own father, who slaughtered her family and everyone she loved. Wounded and weary, she plans one last battle, hoping to stop the man who has made an alliance with the vampires, accepting that she will not come out alive.
They are two warriors who have lived their lives alone. Now, at the end of their time, they find each other – an obstacle neither saw coming and what neither can hope to ignore.
COVER SNARK:
The rain forest theme isn't bad, though the jaguar doesn't resemble to me what I pictured Solange in jaguar form and the guy doesn't do a thing for me. What's up with his mouth and upper lip? He looks like he shaved off a moustache right before the shot.
FIRST LINES:
Carpathian males without a lifemate didn't dream. They didn't see in color and they certainly didn't feel emotion. Pain, yes, but not emotion. So why had he been reaching for a dream for the past few years? He was an ancient, an experienced warrior. He had no time for fantasy, or for imagination. His world was stark and barren, a necessity for battling an enemy who, inevitably, had been a friend or family member.
LAST LINES:
They waited together until the little cat joined them, before walking together out in the sunshine.
FAVORITE LINES:
"I have traveled all over the world and gone to the highest peaks, and the densest jungles. The Carpathain Mountians will always be my homeland, but my home is a woman. Solange Sangria. You are home to me. Your body is my home. Your mind. Your heart and soul. It matters little to me where we are."
AND THIS!
"Do you see, Solange, that you are the only woman in my world? The one woman who can choose life or death for me. You are the center of my world and you always will be. When I tell you that your pleasure is mine, I mean that literally. . ."
LYNETTE'S TWO CENTS:
The Carpathian Series by Christine Feehan is one of the old school paranormal romance series that I still make a point to keep up on. These are before Twilight and the end of Harry Potter caused the paranormal romance world to explode. I know some people don't like her Carpathian series, but it is still a favorite of mine. There are also debates among readers of the series as to if they prefer the earlier novels to the later ones. I actually prefer the later novels for some reason. The series didn't pick up for me until the twin's books Lucien and Gabriel. Some of the books in the series didn't do it for me but the originality of the world (at that time before the market became over saturated) and the overall story arc kept me reading the series.
Now, years later, the overall story arc of the world doesn't interest me as much even though it's being expanded and going off in different directions, but the writing and the romance between the hero and heroine appear to be stronger and more compelling.
If I hadn't read the other 20 books in the Carpathian series, I would've thought Dark Peril was an awesome entry into the series. The romance between Dominic and Solange was lyrical and magical. Dominic is the type of man that would have intrigued any romance zealout into calling him her book boyfriend. The way he acted toward Solange is what dreams are made of. Yet because I read the other novels in the Carpathian series, had problems with DARK PERIL.
My major problem with DARK PERIL is that there really was no conflict between Solange and Dominic. The only conflict came from the outside world and nothing internal between Solange and Dominic. In previous books in the series Solange has been built up as a hard-ass damaged woman and I couldn't quite buy into her quick turn around of accepting that she's in a relationship with Dominic, even some of Ms. Feehan's weaker heroines fought more than Solange did. It was kind of a let down actually.
Truthfully, that was my only issue. I am curious about the next book in the series. I'm wondering if it'll be Zacharias. In DARK PERIL there is a woman who gets injured who Dominic and Zacarias assist. I think she's going to be Zacharias's lifemate. But the thing is her vocal chords were damaged in the vampire attack and she can't speak. The way Carpathian's discover their lifemates is by hearing the woman speak. So, I'm dying to see how this is resolved. I am also looking for some major plot threads from previous books to be tied up. Like Dominic's nieces who were finally freed from Xavier, Dimitri and Skylar, Skylar's relationship with Razan. Etc., etc., etec.
Overall: Great emotional romance that made me sigh and moon over Dimitri. But the conflict was blah!
WHERE PURCHASED:
Borrowed from my local library because there is no way I was paying $25.95 for the book no matter how I liked it especially with the 40 pages of appendix crap I didn't care about!
Rating:
B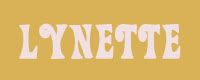 Labels:
Paranormal
,
Reviews: Grade B
ALL ABOUT ME!
Lynette

Mother, wife, aspiring romance writer, blogger, Army vet, book addict
View my complete profile

Blog Rating
Created by OnePlusYou - Free Dating Site

I LOVE THESE BLOGS