13 September 2010
Posted by Lynette
THE BLADES OF THE ROSE BOOK 1: WARRIOR
Zoe Archer
ISBN #: 978-1-4201-0679-4
Publisher Name: Zebra Books
Date Released: September 2010
Page Count: 376
Price: $6.99
Genre: Paranormal/Historical/Adventure
Book Format: Mass Market Paperback
BACK COVER BLURB:
The vicious attack Capt. Gabriel Huntly witnessed in the dark alley of a distant seaport sparks a chain of events that will take him to the ends of the Earth and beyond – where what is real and what is imagined become terribly confused. And frankly, Huntley couldn't be more pleased. Having just given up his commission in Her Majesty's Army, the prospect of settling down to a staid job terrifies him. Intrigue, danger, and a beautiful woman in distress – now that's more like it.
Raised thousands of miles from England, Thalia Burgess is no typical Victorian lady. A good thing, too, because a proper fainting lady would have no hope of recovering the priceless magical artifact Thalia is after. And Huntley's assistance might come in handy, though she has to keep him in the dark. But the captain's muscles are proving as much as a distraction as they are a protection. And this pretty-boy soldier isn't easy to deceive.
COVER SNARK:
What cover snark? This cover is freaking brilliant. I feel like Harrison Ford and Brendan Frasier are on their way walking towards me.
FIRST LINES:
Gabriel Huntley hated an unfair fight. He had hated it as a boy in school, he had hated it during his service in Her Majesty's army, and he hated it now.
LAST LINES:
Forever close to her heart.
FAVORITE LINES:
"Gabriel my warrior," she murmured. "I never knew I could love anyone the way I love you."

"And how is that?" he asked languorous but exhilarated by their declarations.

She pressed kisses against his jaw and snuggled close. "Without fear."
And
"I can't believe I can get a laugh out of you, talking about muddy football and horseshit," Gabriel chuckled.

"Doesn't speak very highly of me," Thalia said wryly.
In a paranormal and historical market oversaturated with the same old same old, Zoe Archer has created a brand new subgenre – the historical, paranormal, adventure romance. I can't tell you how excited I was to get a copy of WARRIOR. WARRIOR is impossible to define but if I had to compare it to anything, I'd say Indiana Jones meets the Mummy.
I received a copy of WARRIOR back in July by basically begging, pleading, and (excuse my language, I'm sorry) whoring myself out on Twitter. And who am I to complain since it worked and the first three books made their way to my doorstep. (And no, I wouldn't mind if the fourth book in the series made its to my door. Yes, I'm using my blog as a forum to beg for a book. Is it tacky? I don't really care. Sorry again if I'm offending anyone, but hey, I want that fourth book.)
When I received the books, I opened WARRIOR eagerly and . . . I couldn't get into the story. I was disappointed. I don't know if I had hyped them up in my head for so long that when I actually read WARRIOR it didn't live up to the expectations in my head. So I put it down and went on to another book. Every so often I would pick up WARRIOR scan a few pages and put it down again. And now it's September. Then last weekend I'm in a bookstore and saw WARRIOR on the shelves and I thought, 'oh crap, I need to finish that book.' So this week I picked it up bound and determined to finish the darn thing.
Why couldn't I get into WARRIOR at first? It wasn't the setting. The setting was interesting and unique. I was elated that WARRIOR takes place in such a unique location. It wasn't the plot. The plot was interesting and well thought out. It wasn't the characters. The hero and heroine were two quirky and strong minded individuals who respected each other and the others abilities.
It was hard for me to figure out what didn't capture me at first. Then it hit me. It was the narrative. The narrative dragged for me. The sentence structure seemed to be the same, which effected the pacing to me and how I read the novel. I will admit that the narrative was beautiful and lyrical in places, but I personally don't have time for beautiful and lyrical. Beautiful and lyrical is what you want when you have long stretches of uninterrupted time to read. I don't have uninterrupted time to read. I read with two kids and a husband glued to my side who ask me questions constantly. I read where right when I'm getting to the good part, someone is asking me "Mommy can I, Honey where is . . ," well you get the drift. Call me an uneducated reader, but I needed the occasional shorter sentence and small words to break up the passages.
Even as I'm saying this, I knew that I would always finish the book, because the situation was so awesome. Very rarely has a plot engage me so completely. I had to know what was going to happen. And I must admit that the pacing picked up for me during the last two-thirds of the book. Then the pages were flying by and it got me eager and excited that I had the next entry in the series readily available.
The Blades of the Rose is definitely a series that I will continue. I've never seen the like and I've been reading romance all my life. I'm just going to make sure I'm reading when everyone else has gone to bed!
WHERE PURCHASED:
Received Copy from Publisher for review.
Rating:
C +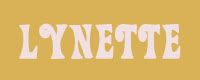 Labels:
Historical
,
Paranormal
,
Reviews: Grade C
ALL ABOUT ME!
Lynette

Mother, wife, aspiring romance writer, blogger, Army vet, book addict
View my complete profile

Blog Rating
Created by OnePlusYou - Free Dating Site

I LOVE THESE BLOGS