29 September 2010
Posted by Lynette
Book Title: FLAT-OUT SEXY (Fast Track #1)
Author Name: Erin McCarthy
ISBN #: 978-0-425-22407-6
Publisher Name: Berkley Sensation
Date Released: November 2008
Genre:Erotic Romance
Pages: 274
Book Format: Trade Paperback
Rating: B+
BACK COVER BLURB:
She met him at the racetrack
. . .
. . . which was the last place Tamara Brigs wanted to find a man. Even a deeply intriguing, seductively sexy man like Elec Monroe. Tamara's a single mother now after losing her daredevil husband in an accident – and she's not about to get involved with another driver and put her kids, or herself through that again. Besides, Elec's young enough to be her younger brother.
Now things are moving a little too fast . . .
But he sure does get her heart racing. And after she's tricked into a blind date with him, Tamara gives in to her passion. Things screech to a halt, though when he asks to meet her children. Whatever happened to wham-bam-thank-you-ma'am? Suddenly Tamara has to decide how big a risk she's willing to take to experience the thrilling, terrifying power of true love.
COVER SNARK:
It's the classic sexy man titty cover, which usually annoys me. I personally think the man titty cover hides the fact that there is an amazing story between the pages.
FIRST LINES:
"I've meet teenage girls with more testosterone than that man has."
FAVORITE LINES:
My bad. I suck as a blogger. I was too busy devouring the pages to pay attention!
LYNETTE'S TWO CENTS:
I would like to take a moment to curse out you, my fellow romance readers! WTF. Why didn't you tell me about this book? You see the publication date, it's been out forever and you never thought to tell me to read it! What's wrong with you guys! When you know that I freaking flip out when I read an erotic romance and theirs nothing but sex between the heroine and hero, why didn't you tell me about this book and make me read it immediately. I am seriously disappointed in you.
Okay. Now that I got that out of the way.
Back to my review . . . be prepared this review is going to probably be a gushing, rambling mess. My bad.
Elec Monroe (and can someone tell me how you pronounce his first name please!) is the perfect romance hero. He is sexy, an alpha without being a total jerk, kind, considerate, loving, great with kids. Darn it, if I was ever into having a book boyfriend, he would be it. I want Elec!
But you probably want to know about the book . . .. Hmm, give me a minute to say something other than it was great.
Elec (sorry, I can't stop talking about him) is also kinda shy and not comfortable in social settings. He meets Tamara our heroine when she accidently bumps into him at a charity fundraiser. When her purse disappears later, he escorts her to a friend's lodging and the sparks fly between them. They end up having a very heated, drool worthy encounter and the next morning to Tamara's horror she learns that Elec isn't a part of the pit crew like she assumed but a rookie race car driver. She doesn't want to be involved with a race car driver because her husband had been one and he died in a crash.
BTW. Sorry, yes, I know this review sucks donky doo-doo.
Anyhoo. Let me stop now, before I bore you to tears and just go with a bulleted list.
What I loved:
• Elec.
• The fact that just when Tamara's indecision was just about to get on your nerves, she realized what a twit she was being and took action to fix her moronic behavior. Because really, who could deny Elec anything that he freaking wanted. I couldn't!
• Elec.
• The sexual chemistry between Tamara and Elec.
• The emotional chemistry between Tamara and Elec.
• The fact that Elec actually respected Tamara and valued her as a person (yeah, you would think that's pretty standard in a romance novel, but sadly it isn't).
• Elec.
• The seamless way the author turned a sexual attraction into to people entering into an emotional, lasting relationship.
• Elec.
• The way the side characters, (which is clear they'll have their own books) added but did not detract from the romance between Elec and Tamara.
• I also loved Elec's family. I hope they get there own books.
• I hope that we get told the real deal between the animosity between Elec's father and Tamara's ex father-in-law.
• Elec
I think I'll stop now. LOL! It's a great book, buy it!
WHERE PURCHASED:
Borrowed from my local library!
Rating:
Hard. I'm wavering between a B+ and an A so . . . .
A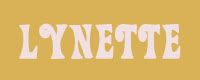 Labels:
Erotic
,
Reviews: Grade A
ALL ABOUT ME!
Lynette

Mother, wife, aspiring romance writer, blogger, Army vet, book addict
View my complete profile

Blog Rating
Created by OnePlusYou - Free Dating Site

I LOVE THESE BLOGS