21 September 2010
Posted by Lynette
Happy Tuesday!
Sorry for the delay, but here is the winner of the YOU DECIDE CONTEST:
STELLA
Hi Stella. Please e-mail me at lynettestwocents at gmail dot com to arrange for your prize: Shadow Protector by Jenna Ryan.
Thanks to everyone who entered. I really appreciate your support!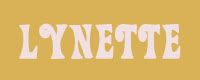 Labels:
Contest
,
You Decide
ALL ABOUT ME!
Lynette

Mother, wife, aspiring romance writer, blogger, Army vet, book addict
View my complete profile

Blog Rating
Created by OnePlusYou - Free Dating Site

I LOVE THESE BLOGS