15 September 2010
Posted by Lynette
Book Title: SHADOW PROTECTOR
Author Name: Jenna Ryan
ISBN #: 9780373745487
Publisher Name: Harlequin Enterprises/Harlequin Intrigue
Date Released: September 2010
Page Count: 224
Price: $5.75
Genre: Series Romantic Suspense
Book Format: Print
BACK COVER BLURB:
Sera Hudson didn't need an invitation to Blue Ridge; she was looking for an escape. The only surviving witness of the Blindfold Killer, Sera wanted to lay low, but when danger found her yet again, she had no choice but to turn to the handsome local sheriff.
Logan may have patrolled a small town, but he had big-city instincts. The object of every woman's desire, he had a soft spot for newcomers and there was no chance he'd allow a murderer free rein over his charge. But he wasn't going to babysit Sera, either. He knew more about her than he let on, and their shared past held clues to the killer's identity. If they could find common ground, then maybe, just maybe, Sera could finally stop running away and see that he was her reason to stay….
COVER SNARK:
Given the snarkiness of Harlequin covers at times, I actually like this one. My only grip is that Logan isn't a cowboy so the cowboy hat is a little misleading.
FIRST LINES:
The dream unfolded piece by resistant piece in Serafina Hudson's sleeping mind.
LAST LINES:
As his mouth came down hungrily on hers, Sera slipped the Sedona rock he'd given to Sig as a child into the pocket of his jeans.
FAVORITE LINES:
As his mouth came down hungrily on hers, Sera slipped the Sedona rock he'd given to Sig as a child into the pocket of his jeans.
LYNETTE'S TWO CENTS:
Confession: I still read a lot of series romance. My favorite lines are Silhouette Romantic Suspense, Harlequin Intrigue, and Silhouette Desire. I love these books. They are my secret vice. While I can see the umm cheesiest sometimes, I still devour them.
I couldn't devour SHADOW PROTECTOR. Usually I can read a series romance in about a day and a half, it took me almost two weeks to read SHADOW PROTECTOR. I just couldn't get into it.
Usually when I read a series romance I can see that even if it wasn't to my tastes where it fit into the line it was published into. I didn't get that sense with SHADOW PROTECTOR. If you are familiar with the Harlequin/Silhouette lines, while reading SHADOW PROTECTOR if felt like I was reading a Harlequin American romance instead of a suspense novel and the American romance line isn't one of my favorites.
SHADOW PROTECTOR seems more about the quirky characters Sera meets in the town she's hiding away in instead of the suspense (who's trying to kill her) and her relationship with the hero (the local sheriff).
Things I didn't understand.
• Someone is trying to kill her and she is still wanders about all by herself. Despite various attempts made on her she is still wanders around town like she doesn't have a care in the world. VERY, VERY, VERY implausible!
• Sera the heroine is a psychiatrist, yet she acts in a manner that I can only describe as TSTL. One of her best friend's has died, someone keeps trying to grab her, yet she acts in a TSTL manner when the hero tries to protect her. She doesn't need him hovering over her.
• In a brand that is so focused on the romantic relationship between the hero and heroine, there was very little if any interaction and sexual attraction/tension/relationship buildup between Sera and Logan.
• All the quirky characters, some who seem very stereotypical to what you find in small towns, distracted from the developing relationship between Sera and Logan.
• Not sure how to describe it. The plot seemed very disjointed. Like it wasn't meant to be a series romance. As if the writer had written the story to be a single title romantic suspense and had to chop it down to try to make it fit as an Intrigue.
Although the Shadow Protector didn't work for me, I decided to let YOU DECIDE! Want to win a copy of SHADOW PROTECTOR? Look below to figure out how!
CONTEST:
I'm offering up a copy of SHADOW PROTECTOR for you to decide. If you'd like a copy please say ENTER ME in the comments section below so I know you're not just commenting on the review but want to enter the contest as well. I'll be announcing the winner Monday!
WHERE PURCHASED:
Received copy from Publisher for review.
Rating:
E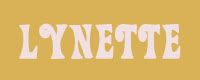 Labels:
Contest
,
Reviews: Grade E
,
Series Romance
,
Suspense
,
You Decide
ALL ABOUT ME!
Lynette

Mother, wife, aspiring romance writer, blogger, Army vet, book addict
View my complete profile

Blog Rating
Created by OnePlusYou - Free Dating Site

I LOVE THESE BLOGS