01 October 2010
Posted by Lynette
"Are you guys busy?" Juniper asked.
"Well," I said, "we're in the middle of this game against a bunch of monsters and we're trying not to die."
About the Friday 56
•Grab the book nearest you. Right now
•Turn to page 56.
•Find the fifth sentence.
•Post that sentence (plus one or two others if you like) along with these instructions on your blog or (if you do not have your own blog) in the comments section of this blog.
•
Post a link
along with your post back to this blog.
•Don't dig for your favorite book, the coolest, the most intellectual. Use the CLOSEST.
SO LET ME KNOW IN THE COMMENTS, WHAT ARE YOU READING? LET'S HAVE A PARTY TODAY!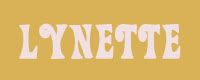 Labels:
Misc.
MY FAVORITE QUOTES
"Do you see, Solange, that you are the only woman in my world? The one woman who can choose life or death for me. You are the center of my world and you always will be. When I tell you that your pleasure is mine, I mean that literally"—
Christine Feehan

POPULAR POSTS

LABELS (SEARCH BY)


ALL ABOUT ME!
Lynette

Mother, wife, aspiring romance writer, blogger, Army vet, book addict
View my complete profile

Blog Rating
Created by OnePlusYou - Free Dating Site

I LOVE THESE BLOGS