04 October 2010
Posted by Lynette
Book Title: WHAT LOVE TASTE LIKE
Author Name: Zuri Day
ISBN #: 978-0758238726
Publisher Name: Kensington Dafina
Date Released: September 2010
Genre: Contemporary Romance
Pages: 352
Book Format: mass market paperback
BACK COVER BLURB:
Burned by an unhappy childhood, Tiffany Matthews plays life safe. So she never saw wealthy businessman Dominick Rollins—or their wildly-sensual European encounter—coming. But now that she's landed a sous chef job at Dominick's prestigious hotel, she's determined to keep her fine new boss at arm's length—and their relationship professional…
Dominick can't resist coming back for more. Tiffany's honesty is the one ingredient none of his glamorous exes has ever served up. And he's using every tempting glance and touch to melt Tiffany's defenses and show her the caring man under his sophisticated image. But is what they have enough for Tiffany to risk her heart—or will this love prove way too hot to handle?
COVER SNARK:
I actually like the cover. The cover is hot and so is the guy!
FIRST LINES:
Could anybody possibly be that fine? That's what Tiffany Matthews asked herself as she fastened her seat belt, took a deep breath, and clutched a teddy bear that looked as frazzled as she felt.
LYNETTE'S TWO CENTS:
If you are on twitter, you must follow Robin aka @tuphlos . Not only is she a funny, amazing woman she also has a habit of posting some amazingly funny cover snark whenever she is ordering new books for her library. On one such day when she was uploading covers on twitter, she posted a cover of WHAT LOVE TASTE LIKE. She thought the cover was hot, but had a few choice comments about the title of the novel. When I stopped laughing, I went and looked up the book and discovered that the heroine (Tiffany) was a chef so the title made sense. Also, because the cover was hot, I pre-ordered the title for ShaNayNay (aka my Kindle).
That goes to show you, never judge a book by its title. And I totally blame @tupholos for making me having to endure this book.
Here is a list of reasons why I didn't not even get halfway through, WHAT LOVE TASTES LIKE.
• Tiffany, the heroine, travels to Rome with a battered old teddy bear named Tuffy. Okay, I thought it was a little cheesy, but I understand some people are terrified of flying, so I could by that. What I couldn't buy is that once she landed and was on terra firma she still looked to Tuffy as if she couldn't make a move without holding or consulting a damn teddy bear. We're talking about a woman in her twenties. I have a two year old and a six year old. There are no Tuffy's in their lives they're managing quite fine, thank you very much. So it was hard for me to see Tiffany being unable to do so.
• MASSIVE, MASSIVE, MASSIVE, MASSIVE Information dumps throughout the pages that distracted from the developing relationship between the hero and heroine.
• Stereotypical dialogue, plot, and characters that don't ring true to the real world or the real world of her characters and their place in life.
• The author's need to give a shout out to her writer friends by having characters in the novel reading their books.
• Scenes that did not move the plot forward and were just massive info dumps about stuff that I really didn't care about.
• Quotes like: "Hmph. You're bitchy 'cause you keep running from Nicky's dicky."
• Quotes like: "Spray some (perfume) on your titties and your coochie, too. But not where he's going to lick later on, only at the top."
• Quotes like: "There's no running away this time woman. I've got something for you that's more intoxicating than wine."
• Quotes like: "How's my brown sugar? Can I come over and taste some of your sweetness?"
• Okay, so the quotes were hilarious and I found myself laughing uproarishly several times while reading WHAT LOVE TASTES LIKE, but I don't think it was in the way the author intended.
• Immature characters. I could not identify with the hero and especially the heroine. I saw no reason why they were together.
• Hero/Heroine barely said anything to each other beyond hi, besides when they were having sex. No realistic conflict that keep them apart expect for immaturity.
• The plot made absolutely no sense to me.
I could go on and on. If you're interested, I tweeted while I read this book. If you're on twitter, look up the hashtag #wtfamireading and you can see it all in its blazing glory. I would've kept reading but there came a point where it stopped being funny and just started getting sad.
Of course, this is only my opinion. I understand this author has a large fan base. I'm just not one of them.
WHERE PURCHASED:
Unfortunately, this was brought with my own money
Rating:
F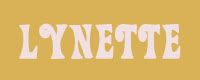 Labels:
Reviews: Grade F
,
ST Contemporary
ALL ABOUT ME!
Lynette

Mother, wife, aspiring romance writer, blogger, Army vet, book addict
View my complete profile

Blog Rating
Created by OnePlusYou - Free Dating Site

I LOVE THESE BLOGS