15 October 2010
Posted by Lynette
Jenn from
Crazy-for-Books
hosts a Book Blogger Hop every week and this week's question is:
"When you read a book that you just can't get into, do you stick it out and keep reading or move to your next title?"
Lynette's Two Cents:
I have this habit of always stating my opinion, mostly when I'm asked my opinion and sometimes when I'm not! LOL! I also have a somewhat busy life. I work full-time, I'm a mother of two young children who are trying to drive my crazy. I'm a wife, and I have a passion for reading and writing. All these things leave little time in my life. So, if I'm reading a book that I just can't get into, I stop reading and move on to the next thing. After all, when I'm reading, I usually have kids crawling over me or someone wanting my attention. If the book I'm reading doesn't capture my attention, I put it down. Sometimes I pick it back up again, sometimes I do not.
Why I won't pick up a book again:
The quality of writing is not there. The story could be good, but I'm bogged down in basic writer mistakes, like too much description, not enough description. No plot, no charecter development.
The story is blah, the writing is okay, but I'm just not getting pulled into the story. Most of the time this happens because I just don't give a darn about the charecters. This is where I go. It's not you, it's me.
Why I'll pick a book up again:
Everyone is raving about a book. I read it and I'm like, WTF are these people on crack? Don't they see that the heroine is dumbass, the hero an abusive you know what? What is the big drawl? Are they reading the same thing I am? LOL! I try to give my book buddies the benefit of the doubt and finish the story only to realize that yes, I'm right this isn't working and the rest of the world is insane! LOL!
The story is unique, but it's just not for me. I know that this is an individual thing. So I'll read the book, because I'm immersed in the world. I'll just read it at my own pace.
I'm sure they're more, but that's all I can think for right now. What about you?
And if you have a chance stop on by Crazy for Books. She does an awesome Book Blooger Hop every week. I haven't done it in awhile and I thought, why not!
In the spirit of the Twitter Friday Follow, the Book Blogger Hop is a place just for book bloggers and readers to connect and share our love of the written word! This weekly BOOK PARTY is an awesome opportunity for book bloggers to connect with other book lovers, make new friends, support each other, and generally just share our love of books! It will also give blog readers a chance to find other book blogs to read!
I hope everyone is having a great weekend. Don't forget to leave a comment and let me know who you are, why you stopped by, and why you DON'T FINISH A BOOK!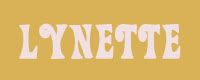 Labels:
Blog Hop
,
Friday Ramblings
ALL ABOUT ME!
Lynette

Mother, wife, aspiring romance writer, blogger, Army vet, book addict
View my complete profile

Blog Rating
Created by OnePlusYou - Free Dating Site

I LOVE THESE BLOGS