12 October 2010
Posted by Lynette
I recently came across a picture of Malcolm-Jamal Warner who turned the big 40 this year. I know a lot of peopler were crushing on Theo Huxable back in the day, but I was never one of them. That was my loss. Frankly, I don't remember him being this fine back in the day.
I'm also not big on dreads. But WTF. He is making me revise my opinion on that!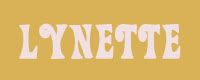 Labels:
Tuesday Treats
MY FAVORITE QUOTES
"Do you see, Solange, that you are the only woman in my world? The one woman who can choose life or death for me. You are the center of my world and you always will be. When I tell you that your pleasure is mine, I mean that literally"—
Christine Feehan

POPULAR POSTS

LABELS (SEARCH BY)


ALL ABOUT ME!
Lynette

Mother, wife, aspiring romance writer, blogger, Army vet, book addict
View my complete profile

Blog Rating
Created by OnePlusYou - Free Dating Site

I LOVE THESE BLOGS