15 November 2010
Posted by Lynette
INSIDE THE AUTHOR'S STUDIO!
For this week's Inside the Author's Studio, I am please to have Christina Crooks! Please take a moment to get to know her and enter to win a copy of her latest release!
An award-winning writer, Christina Crooks lives with her husband in Portland, Oregon. She has a bachelor's degree in English literature and is a member of Romance Writers of America.
Christina's work has been recommended by Booklist and has received commendations including an honorable mention in the Year's Best Fantasy and Horror, a Reviewer's Choice Award from Two Lips and a Staff Pick from Powell's Books.
Her books have been published by Kensington, Samhain, and Five Star/Cengage. Her short fiction has appeared in Hot Blood #13: Dark Passions, Space and Time Magazine, Nossa Morte, Quantum Kiss, and elsewhere.
Books Hands On, Sweet and Dirty, L.A. Caveman, and Thrill of the Chase are now available.
Describe yourself in one sentence?
While wearing the romance writer hat, it's got to be "I'm a writer of fun romance stories."
What are the one record, book, and food, you'd take to a desert island?
Hmmm. Desert meaning no water? I guess I probably won't want to stay there long then. Therefore I'd like a James Bond tricksy kind of record that can transform into a perpetually fueled jet pack allowing me to fly away, please. I'm not sure I'd have time to read a book before getting dehydrated, so I'd rather explore the beach for an hour or so before getting thirsty and jetting away. Food = It'd just make me thirstier, so none thanks. I'm really thirsty now.
What did you want to be when you were growing up?
Wealthy! With a dragon hoard of gold and silver coins, jewel-hilted daggers, strings of pearls dripping out of precious goblets and firey opals the size of my fist.
Which book do you wish you'd written?
Getting Rid of Bradley by Jenny Crusie
What makes you happy?
At this moment, hot mint tea while watching the rain outside.
What makes you angry?
Disloyalty. Unfairness. My next-door neighbors.
Name five people how you'd like invite to a dinner party?
I'm not in a position to bring off a decent dinner party at the moment. Soon hopefully.
What's the scariest thing you've ever done?
Public speaking.
What inspired you to start writing?
A teacher.
Where would you most like to live?
Somewhere the neighbors are either far away, or else kindly & quiet.
What is your favorite curse word?
All of them, but applied sparingly.
Who is you're favorite man candy?
My handsome husband. He's pretty sweet-looking all over but his forearms & hands are works of art.
Sum up your latest release in no more than twelve words!
Marionette operator versus hardass business tycoon: who will ultimately pull the strings?
Christina has graciously offered up an electronic copy of her latest Samhain release. Please leave a comment to let me know that your interested in winning a copy along with a way for me to contact you.
Good luck!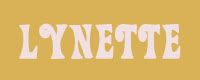 Labels:
Contest
,
Inside the Author's Studio
ALL ABOUT ME!
Lynette

Mother, wife, aspiring romance writer, blogger, Army vet, book addict
View my complete profile

Blog Rating
Created by OnePlusYou - Free Dating Site

I LOVE THESE BLOGS