15 November 2010
Posted by Lynette
Happy Monday!
I hope everyone's week is getting off to a great start! The winner of Lillian's Rogues by Kris Cook is . . . .
Stella, I'll be contacting you shortly with your prize.
And if you didn't win. Don't be discouraged. I have another Author Interview and giveaway in about an hour. Don't forget to check back and enter!

Also, please take a moment and answer my poll on the left sidebar about what you think of my Author Interviews.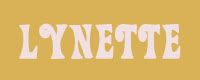 Labels:
Contest
ALL ABOUT ME!
Lynette

Mother, wife, aspiring romance writer, blogger, Army vet, book addict
View my complete profile

Blog Rating
Created by OnePlusYou - Free Dating Site

I LOVE THESE BLOGS