22 November 2010
Posted by Lynette
INSIDE THE AUTHOR'S STUDIO
In this week's Inside the Author's Studio, I am pleased to welcome Josh Lanyon. Please take a moment to get to know Josh and enter to win a copy of his latest release Blood Heat!
A distinct voice in gay fiction, multi-award-winning author JOSH LANYON has been writing gay mystery, adventure and romance for over a decade. In addition to numerous short stories, novellas, and novels, Josh is the author of the critically acclaimed Adrien English series, including The Hell You Say, winner of the 2006 USABookNews awards for GLBT Fiction. Josh is an Eppie Award winner and a three-time Lambda Literary Award finalist.
Describe yourself in one sentence?
Josh Lanyon: not what you expect
What are the one record, book, and food, you'd take to a desert island?
Only one record!? Then I'd take the mega CD my SO made me with my favorite cuts from about sixty albums. For my single book I'd grab The Art of Murder by Raymond Chandler, which I've always intended to read but never got around to. For food...an endless supply of chips and salsa and margaritas. (Hey, if I'm going to be stranded, I may as well enjoy myself!)
What did you want to be when you were growing up?
I always wanted to be a writer. From the third grade on it was absolutely determined to make it as a writer.
Which book do you wish you'd written?
Louis Bayard's Mr. Timothy. He's got such a smooth, readable style -- and a marvellous gift of invention. I'm intensely jealous.
What makes you happy?
My garden
What makes you angry?
Stupidity. Especially self-righteous stupidity. People who wear ignorance like a badge of honor.
Name five people how you'd like to invite to a dinner party?
I'd love to have a dinner party with some of my favorite writer friends, but I wouldn't dare offer that guest list for fear of leaving someone off. So...I'd like to dine with Raymond Chandler, Jesus, Thomas Jefferson, Amy Lowell, and George Harrison. I want to sit next to Jesus, though.
What's the scariest thing you've ever done?
I used to routinely mix pills with drinking. I did that for years as a matter of fact, and then one day it finally dawned on me I was probably going to eventually kill myself. The scariest part is that it took me years to figure it out.
What inspired you to start writing?
I always loved telling my sibs and friends -- and anyone else who would listen -- stories, so I think it was a natural progression to putting it all on paper. I think it's my Celtic ancestry. We're all born storytellers.
Where would you most like to live?
The west of Ireland or the Outer Hebrides. Failing that, rural Oregon.
What is your favorite curse word?
Fuck when I'm really irked. Crikey when I'm merely frazzled.
Who is your favorite man candy?
He refuses to submit to being photographed. ;-D How about a picture of a Stick Man?
Sum up your latest release in no more than twelve words!
Will and Taylor: the boys are back in town!
Josh has graciously offered up a PDF copy of Blood Heat to a commentor. Comment away to win, and make sure you leave a way for me to get in touch with you! This contest runs until Sunday, November 28th at Midnight EST. Good luck!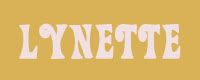 Labels:
Contest
,
Inside the Author's Studio
ALL ABOUT ME!
Lynette

Mother, wife, aspiring romance writer, blogger, Army vet, book addict
View my complete profile

Blog Rating
Created by OnePlusYou - Free Dating Site

I LOVE THESE BLOGS