19 November 2010
Posted by Lynette
The other day, I received a review request from a publishing house. The publishing house wanted to know if I was interested in receiving a review copy of an author's latest release because the author specifically requested that I review their book. I was extremely flattered by the request, because if any of you guys have read any of my reviews (if you haven't, why not, I'm amazing if I do say so myself - LOL), you know that I suffer from a condition called diarrhea of the mouth. This condition makes it literally impossible for me to NOT inform you of what drove me bat sh-t crazy about a book. So I was flattered that this author specifically requested that I review her latest release. The blurb sounded interesting to me and I shot off an e-mail agreeing. After I sent the e-mail off, I went on to Goodreads to find out more about the author and what I found left a sour taste in my mouth and spawned . . . .
Things Romance Writers Do That Drives Me Crazy!
5. YOU ARE YOUR OWN GREATEST CHEERLEADER (NOT): I completely understand that no one will love you like you love yourself. But WTF. STOP GIVING YOUR OWN BOOKS 5 STAR REVIEWS. I am tired of going on review sites like Goodreads, Shelfari, Amazon and the like and seeing that you have given your own work 5 stars. That is so freaking tacky. Please, please, please stop. Also, while I am on that note, this applies to you too, publishers and editors. You always say that romanceland is a small community, but that goes to you too. We know who you are, so if we see you on Goodreads or Amazon and the like, giving books you published or edited five star reviews, that annoys us and makes us not want to buy your author's book and depending on the size of the publishing house and your position, anything from your publishing house.
And sort of on this note, romance authors. Going to your website and seeing that you are an Award winning author does not entice us to buy your books, especially if you are a newly published author. If you can't preface the Award winning author with the type of award it is, like New York Times Bestseller, USA Today, RITA Award Winning, don't do it. PLEASE. Sorry, we really don't care that you won a couple RWA Chapter Contests unless it's the RITA or GOLDEN Heart, because really, even I've won a couple of chapter contests, LOL.
4. I LOVE EVERYONE JUST THE WAY THEY ARE: Authors, don't bother rating the books you've read if you're going to give everything an A or B or 4 or 5 stars. I understand about wanting to show support for your friends, lovers, brothers, whatever, but it is just not believable. We are not stupid. We know you are doing it just so you can get your readers to buy your friend's books. That just annoys us and makes us hesitate over buying YOUR books in the future. I would admire you more if you gave a book you liked one, two, three stars and just didn't elaborate futher then if you went around giving EVERYTHING four and five stars. Stop making me cringe when I go onto author's pages and see the constant barrage of four and five star reviews. I'm sorry if I'm offending people, but we are totally onto you on that one.
3. IF YOU CAN'T DO IT RIGHT, DON'T DO IT AT ALL (SOCIAL NETWORKING 101): I'm a Twitter addict. And it drives me nuts when authors get on Twitter and only post links to good reviews of their books, what they posted on their blog, and the like. Of course, you should promote yourself and your brand, but not to the exclusion of all else. That is not the point of social networking. Authors, the majority of your tweets should not be about you tooting your own horn, or promoting yourself. While you don't have to tell everyone that your husband considers cleaning up wiping the counters down and putting dirty dishes in a sink full of soapy water, or you had to hold your daughter down last night to get her to brush her teeth, and your son kicks you out the bed when he sleeps with you because despite only being two he likes to stretch out horizontally across the bed and freaks out if your too close despite it being your freaking bed . . .. (Oops, on a tangent, see what fun things you can learn about me if you followed me on Twitter – LOL). Anyhoo, you don't have to be that open; however, you do have to show traces of your personality. Do you like jewelry, shoes, whatever? Talk about that. Take a picture with your phone of something you're contemplating buying that's not too personal. Are you on deadline? Tell us how many words you managed to write today. Or a snippet about a character your writing. Heck, some authors take pictures of their cats on their computers. Something. And, while I'm on the subject because this really annoys me . . . don't bash Twitter and say you don't like it or it's not worth doing just because you don't understand how to use it effectively. Once again, if you can't do it right, don't do it at all.
2. I LIKE TO GIVE A SHOUT OUT TOO ALL MY PEEPS. Come on, you know what this one is don't you? How many times have you opened up a romance novel only to learn that the heroine, or some other character loves romance novels and is conveniently reading either another of your books, or books by friends of yours. No, dear author just because your characters say they love the books is not going to make us want to run out and read the books as well. It makes us think badly of you and want to gourge our eyes out, or not buy your books. Sorry about that. That also goes for book blurbs, when we read them.
But, I do have to admit, I thought this blurb by Sherrilyn Kenyon aka Kinley McGregor was full of awesomeness and cracked the f up when I first saw it several years ago when the book came out.
1. IT IS BETTER TO KEEP YOUR MOUTH SHUT THAN OPEN IT AND REVEAL TO THE WORLD THAT YOU ARE BAT SH-T CRAZY! Do I really need to know about your sex life, your personal fights with other writers, editors, publishers. Do I really need to see a picture of you posted in your underwear, even if you do write erotica. Do I really need to see You Tube videos of you stimulating a sexual act. Not really. Please spare me.
So this is it. These are some of my pet peeves. Take a moment in the comment section and tell me some of yours! Can't wait to hear about them!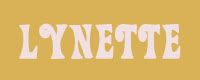 Labels:
Friday Ramblings
MY FAVORITE QUOTES
"Do you see, Solange, that you are the only woman in my world? The one woman who can choose life or death for me. You are the center of my world and you always will be. When I tell you that your pleasure is mine, I mean that literally"—
Christine Feehan

POPULAR POSTS

LABELS (SEARCH BY)


ALL ABOUT ME!
Lynette

Mother, wife, aspiring romance writer, blogger, Army vet, book addict
View my complete profile

Blog Rating
Created by OnePlusYou - Free Dating Site

I LOVE THESE BLOGS