29 November 2010
Posted by Lynette
THE HEROES OF OLYMPUS BOOK 1: THE LOST HERO
Rick Riordan
ISBN #: 978-1-4231-1339-3
Disney Hyperion
October 2010
Page Count: 553
Price: $18.99
Young Adult/Mythology/Paranormal
BACK COVER BLURB:
Jason has a problem.
He doesn't remember anything before waking up on a school bus holding hands with a girl. Apparently she's his girlfriend Piper, his best friend is a kid named Leo, and they're all students in the Wilderness School, a boarding school for "bad kids." What he did to end up here, Jason has no idea—except that everything seems very wrong.
Piper has a secret.
Her father has been missing for three days, and her vivid nightmares reveal that he's in terrible danger. Now her boyfriend doesn't recognize her, and when a freak storm and strange creatures attack during a school field trip, she, Jason, and Leo are whisked away to someplace called Camp Half-Blood. What is going on?
Leo has a way with tools.
His new cabin at Camp Half-Blood is filled with them. Seriously, the place beats Wilderness School hands down, with its weapons training, monsters, and fine-looking girls. What's troubling is the curse everyone keeps talking about, and that a camper's gone missing. Weirdest of all, his bunkmates insist they are all—including Leo—related to a god.
COVER SNARK:
No issues. The cover is actually a pretty accurate description of what happens in the book.
FIRST LINES:
Even before he got electrocuted, Jason was having a rotten day.
LYNETTE'S TWO CENTS:
I am going to try to write a review of THE LOST HERO without giving away any spoilers. I find it literally impossible. BUT I'm going to do it, so this review is going to suck, I'm warning you upfront, so you can't complain about it! If you followed the Percy Jackson and the Olympians series, it ended with a brand new prophecy about seven new demi-gods who are going to save the world and the gods. I wouldn't exactly call THE LOST HERO a continuation of the Percy Jackson series, I would say it's taking everything we thought we knew about the Percy Jackson world and turning it upside down. I liked that, even though for me it wasn't very suspenseful, I personally guessed what was going on in the first couple pages, there was enough action and mysteries revealed that it kept my attention despite that.
Jason wakes up with no memory of himself sitting next to a girl who says she's his girlfriend, and mysterious markings on his arm. When monsters attack his school field trip he is whisked away to Camp Half-Blood where he learns that he is the son of a God. He learns that Hera has stolen his memories and that she has been captured. A quest is set up to save Hera and hopefully Jason will be able to get her to restore his past. To accompany him on the quest are his friends Piper and Leo while the majority of the campers try to figure out where Percy Jackson disappeared too.
This review totally blows. But if I say anymore it would be a total spoiler. I swear peeps this whole book is page after page of spoilers. It is totally impossible to talk about this book without giving away anything or anything that happened in the Percy Jackson series. But the book totally rocked, and I'm pissed that the next book won't be released until next fall. WTF. I'm wondering if the main character of that book will be who I think it is (yes, even that would be a spoiler) but I don't think it will be because that would be too easy.
Sorry for the crappy review, but totally go out and buy this book, but it'll be best if you started out with the Percy Jackson series first.
WHERE PURCHASED:
Borrowed from my local library.
Rating:
B+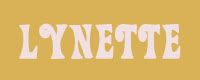 Labels:
Reviews: Grade B
,
YA
ALL ABOUT ME!
Lynette

Mother, wife, aspiring romance writer, blogger, Army vet, book addict
View my complete profile

Blog Rating
Created by OnePlusYou - Free Dating Site

I LOVE THESE BLOGS