29 November 2010
Posted by Lynette
Happy Monday!
The winner of Blood Heat by Josh Lanyon is . . . .
Renee, I'll try to find you on Twitter, because I don't have your contact information, but please e-mail me at lynettetwocents at gmail dot com
CONGRATULATIONS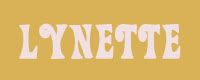 Labels:
Contest
,
Inside the Author's Studio
ALL ABOUT ME!
Lynette

Mother, wife, aspiring romance writer, blogger, Army vet, book addict
View my complete profile

Blog Rating
Created by OnePlusYou - Free Dating Site

I LOVE THESE BLOGS