08 November 2010
Posted by Lynette
Book Title: PERFECTION (ETERNALLY THREE: BOOK 1)
Author Name: Kris Cook
ISBN #: 1-60606-552-4
Publisher Name: Siren Publishing, Inc.
Date Released: September 2009
Genre: Paranormal Erotica Romance/Ménage
Book Format: eBook
BACK COVER BLURB:
While searching for her missing brother, Micki Langley visits a nightclub with a notorious reputation as ménage a trois central and comes face-to-face with two amazing men straight from her fantasies.
Ancient jinn Jared endures heavy guilt and wants nothing to do with the human girl. Tripling is necessary to keep immortals alive, but his hunger for Micki is far beyond normal.
Though warrior angel Bradley completes their threesome, he despises Jared for his tainted reputation. He vows the jinn won't hurt the gorgeous human and has no problem fighting him to prove it.
But when the threesome comes together, they share more than an exchange of energy, they share an unshakable bond that generates astounding power. Their enemies seek to destroy their perfect triad, which could unsettle the balance of power between angels and demons. Will the threesome be able to stand strong together - in trust and love - to defeat the relentless evil?
COVER SNARK:
I personally didn't like the cover. The book is so much better than the f me cover in my humble opinion.
FIRST LINES:
I met Lillian only a week ago. Now, she is dead. I know for certain that she wasn't crazy. If I don't figure out how to stop what's happening, I will be dead in three months, Micki in nineteen. How do I tell her?
I've seen Kris around on Twitter, loved his tweets but I had never read a book of his. So, I started searching, downloaded a copy of his first release read it and immediately sent him an e-mail begging him to do an interview for my blog, which he graciously agreed to do. Look for his Author's Studio interview shortly.
PERFECTION is a hot, erotic romance. From the first page you immediately get pulled into Micki's quest and feel for her and the emotions that she's going through. I immediately connected with Micki, which surprised me, because as you know from reading my blog, I often find some of the heroines in books I read annoying twats. I did not feel that way with Micki. However, having said that, I did find it hard to believe that she would quickly jump into a ménage despite the . . . nevermind that would be a spoiler. Anyhoo, theirs a great psychological as well as physical reason why Micki needs to be in a ménage relationship, but while the reader and the other two men in the ménage know the reasons, Micki did not. I was annoyed that despite the umm heat she was in that she didn't question more, and I was annoyed with Jared and Bradley for not telling her everything right up front. It took me a minute to get over that.
Not that much of a minute, because the smexing was scorching. Really scorching. I appreciated that the smexing wasn't just an insertion of random body parts, and was filled wish caring and respect. I also loved the uniqueness of the plot of how the angels, demons, human's, djinns, and how they all interrelated and needed each other to survive. My only gripe with PERFECTION is that I wished that the emotions of the three characters were delved into more deeply so that I could buy into their happily ever after a little more. Of course, that didn't stop me from buying the second book in this series, so call me a big fat old hypocrite!
WHERE PURCHASED:
Purchased with my own money.
Rating:
C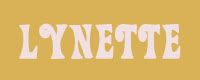 Labels:
Erotic
,
Paranormal
,
Reviews: Grade C
ALL ABOUT ME!
Lynette

Mother, wife, aspiring romance writer, blogger, Army vet, book addict
View my complete profile

Blog Rating
Created by OnePlusYou - Free Dating Site

I LOVE THESE BLOGS