05 November 2010
Posted by Lynette
One of these days, I'm going to learn how to post that Random.org thingy on my blog. BIG SIGH! Anyhoo. The winner of HUDDLE WITH ME TONIGHT is . . . . .
LUCY!
And make sure you check back on the blog . . . . I haven't been reading as much as usual becase I'm trying to finish revising my WIP before I submit it, but I have several contests/interviews coming up on the pipeline.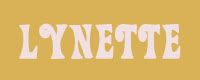 Labels:
Contest
,
Inside the Author's Studio
MY FAVORITE QUOTES
"Do you see, Solange, that you are the only woman in my world? The one woman who can choose life or death for me. You are the center of my world and you always will be. When I tell you that your pleasure is mine, I mean that literally"—
Christine Feehan

POPULAR POSTS

LABELS (SEARCH BY)


ALL ABOUT ME!
Lynette

Mother, wife, aspiring romance writer, blogger, Army vet, book addict
View my complete profile

Blog Rating
Created by OnePlusYou - Free Dating Site

I LOVE THESE BLOGS