17 November 2010
Posted by Lynette
Book Title: REBEL
Author Name: Zoe Archer
ISBN #: 978-1-4201-0681-7
Publisher Name: Kensington Publishing Corporation/Zebra Books
Date Released: November 2010
Page Count: 432
Price: $6.99
Genre: Historical: Paranormal/Adventure
Book Format: Print
BACK COVER BLURB:
On the Canadian frontier in 1875, nature is a harsh mistress. But the supernatural can really do you in…
A Lone Wolf
Nathan Lesperance is used to being different. He's the first Native attorney in Vancouver, and welcome neither with white society nor his sometime tribe. Not to mention the powerful wildness he's always felt inside him, too dangerous to set free. Then he met Astrid Bramfield and saw his like within her piercing eyes. Now, unless she helps him through the harsh terrain and the harsher unknowns of his true abilities, it could very well get him killed…
And The Woman Who Left The Pack
Astrid has traveled this path before. Once she was a Blade of the Rose, protecting the world's magic from unscrupulous men, with her husband by her side. But she's loved and lost, and as a world-class frontierswoman, she knows all about survival. Nathan's searing gaze and long, lean muscles mean nothing but trouble. Yet something has ignited a forgotten flame inside her: a burning need for adventure, for life—and perhaps even for love…
COVER SNARK:
Great cover concept. Though, since Nathan is running around Canada half-naked (ala Jacob in the Twilight Series) despite my usual aversion to man-titty covers, I would've loved to see that. Or Astrid as is with a wolf guarding her. Also, the guy on the cover looks older to me and Nathan is only twenty-eight. Yes, I'm being very nitpicky. Sue me!
FIRST LINES:
The two men tumbled over the muddy ground, trading punches and kicks. A sloppy fight, made all the more clumsy by a surfeit of cheap whisky and punctuated by grunts and curses. Nobody knew what the men were fighting about, least of all the men themselves. It didn't matter. They just wanted to punch each other.
FAVORITE LINES:
"You don't have to fight anyone for me," she said.

"Except you."

Oh God. He leveled her with a few words and searing looks. She felt herself in a dizzying plunge, wanting the flight, worried about the landing. "I give as much as I am able," she said.

"I know," he answered.
"I know that you'll survive the upcoming battle," he said, "because I'll be fighting right beside you and I'll lay down my own life to protect yours."

"I . . . oh," she said. It took her some moments to understand. "You . . . will come with me?"

"Your fight is my fight," he said. Stark and direct, his words filled her with unsparing joy. "Your cause is mine. And more than that. Your heart is my heart. I love you, Astrid. My place is with you. Always with you."
The following quotes below are not from the hero and heroine of this novel, but from my crush on Catullus Graves who if you read the series (and if you're not why not) and you are not in love with him, something must be seriously wrong with you and you need help.
"Sparks from the pistol ignited the chemicals. Burns for a long while." He sent a wary glance toward Nathan, though it skittered away at the sight of Nathan's undress. "Not as sensational as turning into a wolf or bear, but it worked."

Nathan's smile was brief but honest. "Next time, you can have a magical bear skeleton tear at your chest."

"Must I? Hate to ruin this beautiful waistcoat. It's Italian."
"I smelled you coming," he whispered after shifting into his human form.

Graves, crouched low, face shining with perspiration, grimaced as he neared. "At this point, none of us are particularly crisp. Even me." He glanced down ruefully at his once pristine waistcoat, now grimy and torn, and the scuffed toes of his formerly gleaming boots. Thank God it was dark, or else the man might have been so dismayed by his appearance he'd be inconsolable.
He stepped in something, dodging a swinging sword, and slipped going down on one knee. An unidentified substance dampened and stained the knee of his formerly immaculate Saville Row trousers.



"If I make it out of this maelstrom," he muttered, "I'm burning all these clothes."
Guys, after all my talks about how I find it impossible to finish a Zoe Archer book in under a week despite how good they are, I finished REBEL in like 2 days!
I can go on and on about how well-rounded the Astrid and Nathan are, but I won't. I will say what I loved most about Astrid and Nathan was how realistic their relationship arc was. Astrid has been mourning the lost of her husband for the past several years. Her grief has caused her to isolate herself from the world. Nathan, because of his heritage and how that heritage was ripped away from him always found himself on the outside looking in, neither Native American nor white. I loved how all this wasn't glossed over, that they didn't take one look at each other and all the emotional angst went away. That wasn't done in REBEL. I loved how that during their journey their internal insecurities were slowly drawn away and how that made them stronger as a couple. With each book in the Blades of the Rose Series, the relationship development gets stronger, deeper, and more emotional. While REBEL didn't blow me away like SCOUNDREL did, I enjoyed this entry to this series very much. I even believed int the power of Astrid and Nathan's relationship more than I did London and Bennett and I LOVED Bennett (especially) and London.
Now, to the main focus of my review. I think I rushed through REBEL because one, the pacing of REBEL was more compelling and fast paced to me. And too, I think because while Catullus has always been my favorite blade, seeing him in REBEL just melted my heart and I wanted to rush through REBEL so that I could get to his story in STRANGER.
Because I am not afraid to admit it, I am in love with Catullus Graves! Back off, he is mine!
WHERE PURCHASED:
Received copy from Publisher.
Rating:
B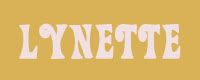 Labels:
Historical
,
Paranormal
,
Reviews: Grade B
ALL ABOUT ME!
Lynette

Mother, wife, aspiring romance writer, blogger, Army vet, book addict
View my complete profile

Blog Rating
Created by OnePlusYou - Free Dating Site

I LOVE THESE BLOGS