10 November 2010
Posted by Lynette
SCOUNDREL: BLADES OF THE ROSE BOOK 2
Author Name: Zoe Archer
ISBN #: 978-1-4201-0680-0
Publisher Name: Kensington Publishing Corporation/Zebra Books
Date Released: October 2010
Page Count: 400
Price: $6.99
Genre: Historical: Paranormal/Adventure
Book Format: Print
BACK COVER BLURB:
The Blades of the Rose are sworn to protect the sources of magic in the world. But the work is dangerous—and they can't always protect their own…
READY FOR ACTION...
London Harcourt's father is bent on subjugating the world's magic to British rule. But since London is a mere female, he hasn't bothered to tell her so. He's said only that he's leading a voyage to the Greek isles. No matter, after a smothering marriage and three years of straitlaced widowhood, London jumps at the opportunity—unfortunately, right into the arms of Bennett Day.
RISKING IT ALL...
Bennett is a ladies' man, when he's not dodging lethal attacks to protect the powers of the ancients from men like London's father. Sometimes, he's a ladies' man even when he is dodging them. But the minute he sees London he knows she will require his full attention. The woman is lovely, brilliant, and the only known speaker of a dialect of ancient Greek that holds the key to calling down the wrath of the gods. Bennett will be risking his life again—but around London, what really worries him is the danger to his heart…
COVER SNARK:
This cover wasn't full of the awesomeness that Warrior (the previous release) cover was. The problem might be mine, because Bennett is so full of awesomeness that I don't think anyone can make him be as awesome as he is in my mind.
FIRST LINES:
The bloody problem with magic was that he wasn't allowed to use it.

Bennett Day ducked as a heavy marble bust of Plato flew toward his head. It smashed into the wall behind him, leaving a sizeable hole that could have easily served as the philosopher's allegorical cave.
FAVORITE LINES:
"Do you ever have ordinary days?" she asked as they ascended the stairs.

"Why would I want them?"
"You mean," she breathed, "you're in love with me?"

I don't care what words anyone uses," he growled, stopping his pace to stand in front of her. "Use the words of all the languages you know. Or make some up. Doesn't matter. What matters is that I want to be with you forever. Only you. And I hope to God," he said his voice rough as he stroked her hair, her face, "that you only want me." There was no glib charm now, only the raw truthh of his heart, laid bare before her.
She buried her face against his chest, solid and broad, allowing herself this moment to fully lean on him, take some of the strength he readily offered. "I don't regret my choice," she said, her voice muffled as she pressed herself tight. "If I had to, I'd make the exact same decisions. But it hurts so damned much."

"Give me your pain, love," he said holding her against the steady beat of his heart. "Let me take it for you."


She shook her head. "No, the pain is mine to bear. I need it." She took a ragged breath. "To make me stronger."
If you remember, the other week I reviewed WARRIOR, the first book in Zoe Archer's Blades of the Rose series. I stated that I loved the premise, but the pacing and other factors made me not connect to the story like I wanted to. I stated that I would keep reading the series because the premise was so unique and interesting. So, I picked up SCOUNDREL not expecting much and . . .
I was like WOW!
I laughed from the first page and SCOUNDREL didn't disappoint as I kept reading. I think now that the problem with WARRIOR that she spent so much time introducing her world and she fell in love with that particular setting that the pacing dragged to me. I didn't feel like that in SCOUNDREL even though it was still two people going on a journey. I believe the reason why I didn't have the "Are We There Yet," feeling with SCOUNDREL like I did with WARRIOR is because of the strength of London and Bennett as individuals. London and Bennet are two skillfully, three-dimensional characters and I loved as each of their layers peeled away. I totally bought into their relationship and they're happily ever after. London had such a transformation to go from to accepting Bennet, her father's reality, to discovering herself as a woman, and I loved how Ms. Archer skillfully drew out that transformation.
If you haven't read this series, you are totally missing out. You must, must, must read this series.
Just a warning. These are not books that you can quickly scan through; at least they aren't for me. I am usually a quick reader, but I find it literally impossible to finish one of her novels in under a week and I usually have to read something else while I'm reading one of her books. Each word Ms. Archer crafts is lyrical and a journey in itself. The words she crafts are a journey to the senses and it's impossible to have your eyes quickly scan the pages. For example:
Certain moments in one's life would always be returned to, even years, decades later. Some of them were painful- heartbreak, mortification, loss, but there were others that had the clarity and perfection of cut gems, to sparkle against the velvet drape of memory. And, as the years progressed and unfolded in their relentless march, again and again would the mind revisit those moments. Eating a plum, the juices running down your hand, as you walked an esplanade along the shore. The day that the weather cleared and the ground was finally firm enough to be ridden upon, and the leap of your heart as your horse took the first fence. A new old book being delivered and unwrapped from its brown paper, sitting upon your desk, full of possibility, and the musty, rich smell of its pages as you opened it.
I mean come the f on. Remember in National Treasure (what you never watched that movie, where have you been) where Benjamin and Abigail were talking and Abigail says, no one talks like that and Benjamin says yeah, but they think it. I mean, no one writes like this anymore . . . except for Zoe Archer.
I've become a convert.
WHERE PURCHASED:
Whined to publishing house where mercy was given to me and I was sent a copy!
Rating:
B+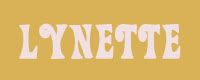 Labels:
Historical
,
Paranormal
,
Reviews: Grade B
ALL ABOUT ME!
Lynette

Mother, wife, aspiring romance writer, blogger, Army vet, book addict
View my complete profile

Blog Rating
Created by OnePlusYou - Free Dating Site

I LOVE THESE BLOGS