13 December 2010
Posted by Lynette
INSIDE THE AUTHOR'S STUDIO
This week I'm pleased to welcome . . . .
... really the pseudonym for two writers, Noelle Henderson and Barbra Kolten, who've joined forces to write intriguing and sexy stories.
A quintessential eccentric southerner, Noelle seems to find a story in almost everything. Ever ambitious to change her stars, she has a degree in Communications.
Barbra lives together with her cat ('Princess Mimi'), who naturally isn't very happy that she is spending so much time on writing. But this folly of the living can opener with opposable thumbs is mostly tolerated.
Describe yourself in one sentence?
A Literary persona that's really two nerdy but hip writers, Barbra and Noelle.
What are the one record, book, and food, you'd take to a desert island?
N-
Record/CD -Incubus's Make Yourself. The title track is a bit of an anthem for me. Plus Brandon Boyd is hot.
Book - The Norton Anthology of English Literature -I know that's cheating a bit but I can't choose just one author or book.
Food is really hard because I'm a serious foodie and I love to cook. oh I guess it would be what we call at my house a Mama Laine Pizza after my mother. It's the Chef Boyardee pizza kit with pepperoni,onions, green peppers, mushrooms, banana peppers and extra cheese added
B-
That's a really mean question. I'd definitely take Rimsky-Korsakov's 'Scheherazade' with me.
As for the book … darn, just one? Well, alright then. Jane Austen's The Complete Novels (New York et al.: Random House 1981) - just one book, just one author, so no cheating, right?
Food? Pepperidge Farm cookies (any and all flavors, I'm not that picky) - okay, I admit that's a bit of cheating now.
What did you want to be when you were growing up?
N-
A singer/lawyer. I loved music and loved to argue.
B-
A princess at first, but when I was 7 I wanted to become a writer.
Which book do you wish you'd written?
N-
Not sure about a book but I do wish I had written some of the brilliant tv scripts written by Steve Moffatt.
B-
Lawrence's Lady Chatterley's Lover.
What makes you happy?
N-
Peace, Little stolen moments of peace when I know the family is all safe and sound and I have a small window of time to just relax.
B-
Sunshine and the sound of wind chimes, ladybugs buzzing about, the smell of warm earth and grass.
What makes you angry?
N-
Injustice- I've always had this very strong sense fairness.
B-
Lies. Never lie to someone who trusts you, and never trust someone who lies to you.
Name five people how you'd like to invite to a dinner party?
N-
This is an easy one. I just blogged about this. I'm not sure why I'm the only girl in the room but there you go.
1. Dr. Zahi Hawass, Vice Minister of Culture in Egypt. My 1# guest without a doubt. The REAL Indiana Jones.
2. Rob Dyrdek, professional skateboarder. To Rob all things are possible simple because it never occurs to him that they're not.
3. Neil Gaiman, author. Do I really need to say more about Neil Gaiman?
4. Steven Moffat, writer of Doctor Who, creator of Sherlock and who I want to be when I grow up.
5. Chipper Jones, All Star third baseman for the Atlanta Braves. You have to love a man with talent, loyalty and the subject of the best phrase in all of baseball, "two hopper chopper to Chipper."
B-
in alphabetical order: Edgar Allan Poe, Jane Austen, John Donne, Mary Shelley, William Shakespeare.
What's the scariest thing you've ever done?
N-
Bungee jump. I have no idea what I was thinking.
B-
Scary? Pah! I laugh in the face of danger! However, I do remember a colleague asking me a while back to do her 'English for Children' class for just once (FYI: I only teach people who are 30+ years). The kids were five to seven years of age and sooo cute, but teaching children requires a whole different set of tricks than teaching grown-ups. Ah, the pride of youth. Now I can admit that I wasn't up to the task, but back then I thought I could conquer the world with my charm. Boy, was I wrong! Those were the toughest sixty minutes of my life.
What inspired you to start writing?
N-
I've always had an over active imagination and been a big reader but I think what made me what to be published in romance was reading a badly written romance.
B-
I always knew I wanted to be a writer - published or not, I didn't care as long as I could write. I'd written my first story when I was 7, after all.
Where would you most like to live?
N-
I love North Carolina and I can't imagine living anywhere else.
B-
I've just moved, so I can't imagine moving anywhere else right now. I hate moving. I'd like to live in so many different places, but I'll never get there because of my reluctance to move!
What is your favorite curse word?
N-
Frak. I'm a huge BSG fan,
B-
'F*ck', or 'sh*tdamnbollocksf*ck' only if circumstances call for it.
Who is your favorite man candy? (And if you have a picture please attach)
N-
As I've said before, if you find I've sold my soul to the devil it's because he showed up looking like Jonathan Rhys Meyers.
B-
There's quite a few, I'm afraid. But if I had to choose I'd only take Kyle Schmid, Jensen Ackles and Manu Bennett with me to that island we've been talking about before. Since I have only one book, I need to pass the time in some other way, you know? Most games are no fun with just two players. If I took just one, I could only play chess. Apart from not liking chess, much thinking gives me a headache also, you see?
Sum up your latest release in no more than twelve words!
Distressed damsel finds betrayal, love, danger and HEA with sexy sea Captain.
Would you like to win a copy of In Deep? I know you do. Comment below for a chance to win. Contest is open internationally but keep up with my blog or make sure you leave a way for me to get in contact with you. You have until Midnight EST Sunday to enter!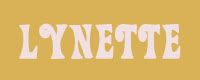 ALL ABOUT ME!
Lynette

Mother, wife, aspiring romance writer, blogger, Army vet, book addict
View my complete profile

Blog Rating
Created by OnePlusYou - Free Dating Site

I LOVE THESE BLOGS