13 December 2010
Posted by Lynette
ARE YOU READY! GET SET! GO!
According to Random.Org the winner of Stranger by Zoe Archer is . . . . .
RK, you have until Wednesday to contact me at lynettestwocents at gmail dot com with your contact information to claim your prize. If you don't contact me within that timeframe, I'll pick another winner from the comments Thursday morning!
Don't despair! Check back later, I'll be posting another Author Studio Interview with Chloe Harris and will be offering up a copy of their latest release In Deep! Yes, I said their! . . . . Intrigued. I know you are, come back later for more!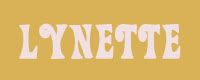 Labels:
Contest
,
Inside the Author's Studio
ALL ABOUT ME!
Lynette

Mother, wife, aspiring romance writer, blogger, Army vet, book addict
View my complete profile

Blog Rating
Created by OnePlusYou - Free Dating Site

I LOVE THESE BLOGS